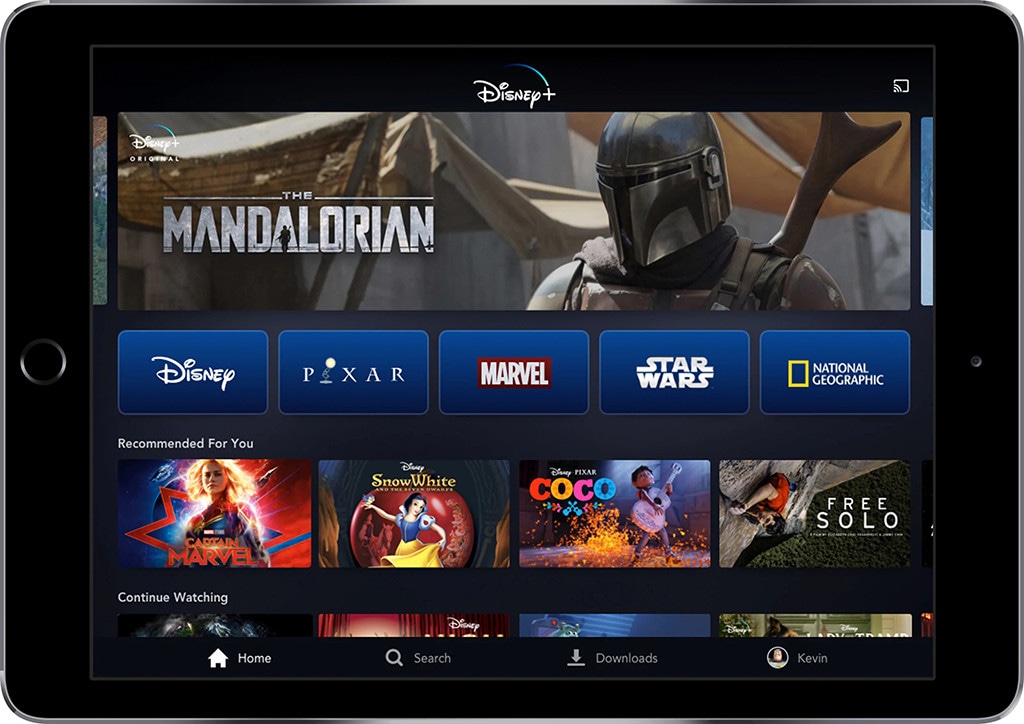 Disney
Disney's big day has arrived!
Disney+ is officially functional, meaning not only do you now get to watch almost any Disney or Marvel or Star Wars or Pixar title you can think of, but you also get to watch some brand new shows and movies that are making their debut along with the service. 
The streaming service will cost either $6.99 a month or $69.99 a year (saving you two months), giving you access to all available titles on your web browser, your iPhone or Android, or Apple TV, Fire TV, Chromecast, PlayStation 4, Xbox One, Roku, or Samsung and LG Smart TVs. 
Episodes of the new TV shows will be released weekly, and content can be downloaded to be watched offline on up to 10 different devices. Four devices can stream Disney+ from one account at the same time. 
While the new Lizzie McGuire revival only just started production, several high profile new titles will be available to watch as the service launches, including The Mandalorian. 
Disney hasn't made episodes of the Star Wars series to press, but it takes place five years after the fall of the Empire, which happened in Return of the Jedi. It stars Pedro Pascal as a lone bounty hunter operating in the outer reaches of the galaxy, far from the authority of the New Republic. 
Gina Carano, Nick Nolte, Giancarlo Esposito, and Carl Weathers also star, with appearances by Werner Herzog, Taika Waititi, Bill Burr, Ming-Na Wen, and Natalia Tena. 
High School Musical: The Musical: The Series debuted its first episode on ABC on Friday, but officially launches with the rest of Disney+. It's a meta mockumentary-style musical comedy about kids who attend the real East High, where High School Musical was filmed, putting on a production of High School Musical: The Musical. We loved it, at least based on the first two episodes. It's got a love triangle, lots of references to Vanessa Hudgens and Zac Efron, and some incredibly good performances. 
It stars Olivia Rodrigo, Joshua Bassett, Matt Cornett, Sofia Wylie, Larry Saperstein, Julia Lester, Dara Renee, Frankie Rodriguez, Mark St. Cyr, and Kate Reinders. 
Encore is about classmates reuniting to redo one of their high school theater productions, with Kristen Bell as host, and it's a true joy. Marvel's Hero Project profiles kids who are doing incredible things as Marvel's artists and writers allow them to star in their own comic book, and it's exactly as happy cry-inducing as that sounds. 
There are also new movies available to watch, including a live-action Lady and the Tramp starring Tessa Thompson as the voice of Lady, Justin Theroux as Tramp, and a cast full of rescue dogs. It's been a while since we've seen the original Lady and the Tramp, but if you have no issue with dogs who talk with the help of CGI, there's a lot to love here. 
See below for more about what you'll be able to stream now or at least soon on Disney+! 
Disney+ is now streaming.