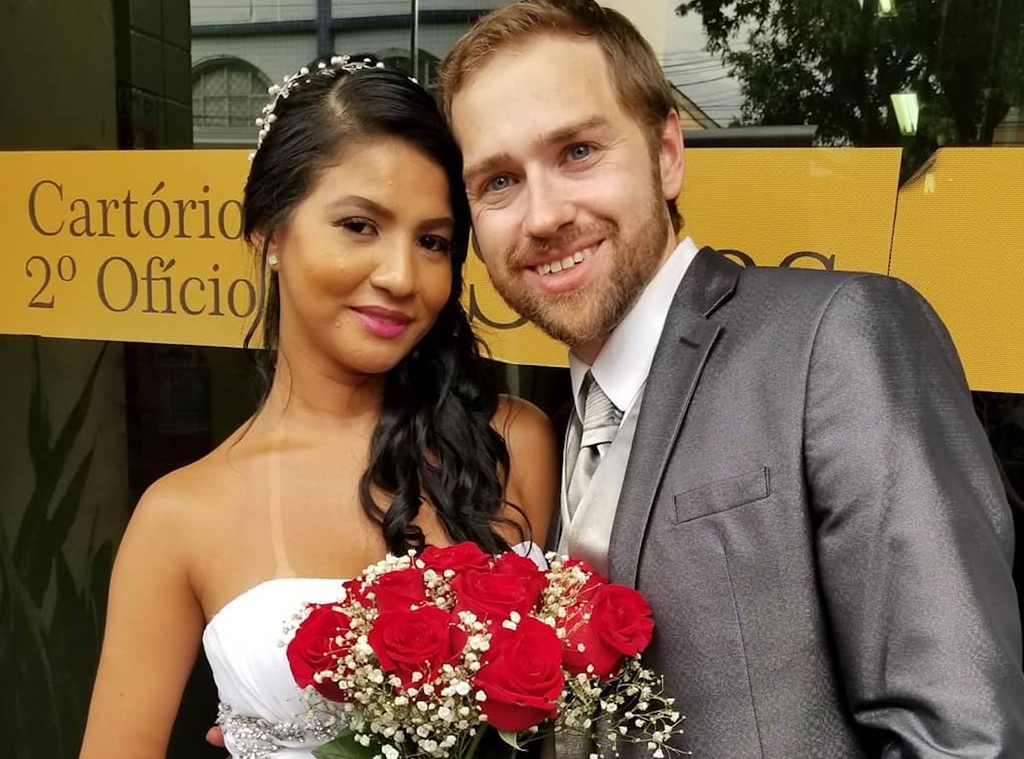 Instagram
Another one bites the dust.
90 Day Fiancé star Paul Staehle is hinting that he and and Karine Martins relationship is ending in a divorce. On Paul's Instagram Story, he wrote in Portuguese, "Karine started divorce proceedings in Manaus."
He also shared a video of himself talking to their 7-month-old son, Pierre, who he told, "I'm going to miss you little guy." It doesn't seem like Paul is moving out of their shared home in Brazil, which was "severely" burglarized while they were in Kentucky.
The crime took place a few days ago and absolutely "devastated" the family of three. Paul said the burglars came into the family's home and took "everything of value," including Karine's prized stuffed-animal collection. 
This all took place while Paul, Karine and Pierre were in the United States celebrating their 2-year wedding anniversary, as well as Halloween. 
On their respective social media profiles, the pair appeared to be doing great relationship-wise even as they struggled with the burglary. 
Watch:
"90 Day Fiance" Sneak Peek: Michael & Juliana Reunite
Then again, fans will recall that on last season of 90 Day Fiance: The Other Way, the couple had issues with tight-finances and Karine allegedly receiving money from American men. Plus, Paul has said that he might be getting a divorce attorney in a since-deleted Facebook post from September. "Karine asked me to remove our photos. And let everyone know that she doesn't want me in her life," he lamented. "Guess I need a lawyer."
If they divorce, this will be the end of their love story, which began when Paul met Karine on a trip to the Amazon River.