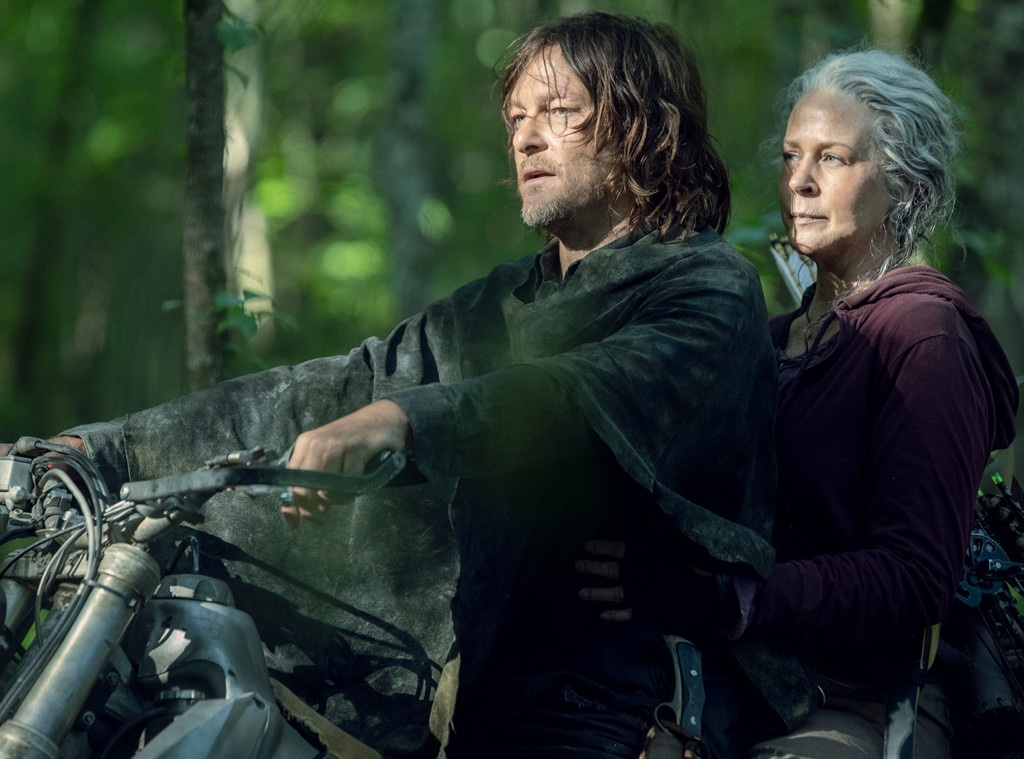 AMC
What exactly is the deal with The Walking Dead's Daryl Dixon?
For years, fans of theorized he was the TV replacement for the gay comic book character Jesus. Then The Walking Dead introduced (and killed off) Jesus. Fans have shipped Daryl (Norman Reedus) and Carol (Melissa McBride) for years. Now the attention is on Daryl and Connie (Lauren Ridloff). But when Carol seemed to nudge Daryl into taking his relationship with Connie to that romantic level, he balked.
So, what's the deal?
"Daryl's such an interesting character that way because in some ways, when it comes to romantic relationships, he's not a person that I think trusts easily, and a lot of that has to do with his backstory, which is filled with so much trauma. He was physically abused, as well as in other ways. There's sensitivity there for him," showrunner Angela Kang told EW.
"And I think he's also just a person who it's hard for him to trust anybody enough to connect with them really, really deeply. It's a long, slow process for him in a lot of ways to get into any kind of a romantic thing, whereas I think most people these days think of it as just like, 'Oh, you could have fun with somebody, and you can have sex with them and then it doesn't have to mean anything,'" Kang continued.
Kang said she's had conversations with Reedus about how Daryl's "just not wired that way."
"He doesn't attach to people lightly enough that he can give it a chance easily, you know? So I think that that's really a big part of it," Kang said.
According to Kang, the conversation between Daryl and Carol stemmed from Carol's desire to see those she loves happy and taken care of should anything happen to her on her revenge mission.
Reedus previously said he thought the relationship between Connie and Daryl was one of respect. "I think he definitely has started viewing her as an equal. I mean, she can take care of herself…I think the bond between them is a genuine bond and there's a lot of respect there," Reedus said.
See what happens when The Walking Dead airs Sundays, 9 p.m. on AMC.