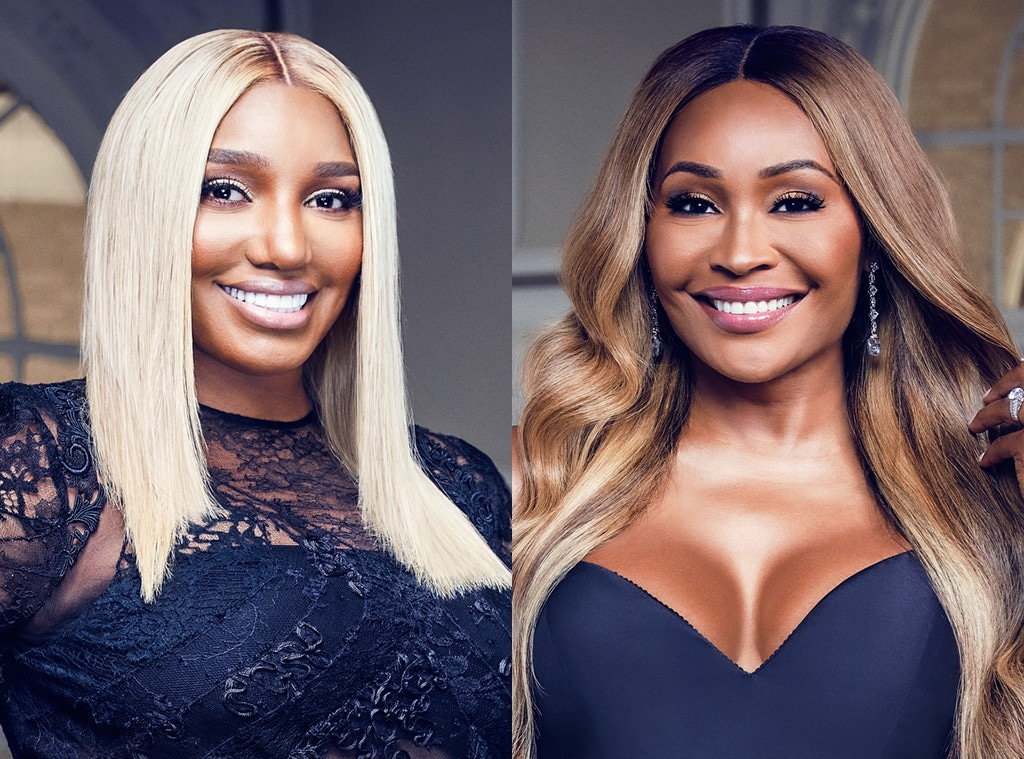 Bravo
NeNe Leakes and Cynthia Bailey have been through it. The Real Housewives of Atlanta stars have had more ups and downs than viewers can count. They're currently in a "down." But perhaps not all hope is lost?
In a preview for the Sunday, Nov. 17 episode, Cynthia and NeNe prepare to come face-to-face while celebrating World Pride in New York City. Before this interaction on a moving parade float, Cynthia hears that NeNe has called her "desperate" and "weak."
"Desperate not to be your damn friend no more," Cynthia says. "Honey, her wig is desperate…NeNe throws everyone under the bus. She is the bus!" Still, she plans to say hi when they say each other.
Cynthia, who was a guest on Watch What Happens Live with Andy Cohen, was shown a preview for the next episode featuring NeNe talking all about her. "Cynthia has done seven interviews. Cynthia wants people to think she's this really nice, sweet angel. And then the next time you turn around, you take a gun out and shoot a bitch when she ain't looking," NeNe says in the preview.
Cynthia laughed it off with Andy Cohen and fellow guest Vivica A. Fox. "Look, you guys just have to watch this season. All I can tell you is, that I still, despite everything I've been through with NeNe, I still have love for her. I hope we can get to at least a respectful place," Cynthia says in the clip above.
Will they? Time will tell, and stranger things have happened. Real Housewives feuds often have a short shelf life.
The Real Housewives of Atlanta airs Sundays, 8 p.m. on Bravo. WWHL airs Sunday-Thursday, 11 p.m. on Bravo.
(E! and Bravo are both part of the NBCUniversal family.)