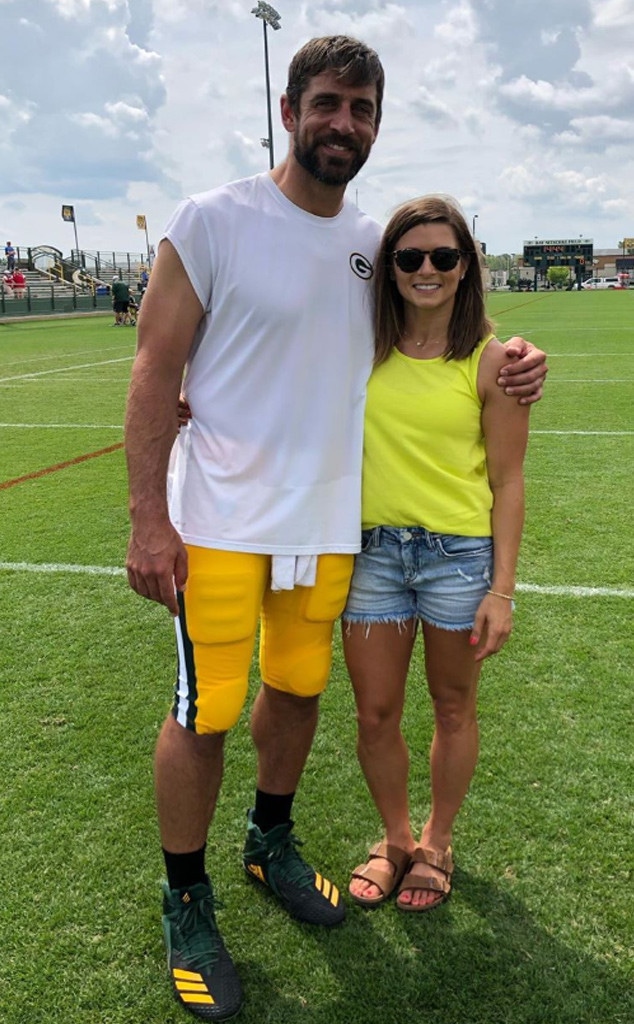 Instagram
Could Danica Patrick be racing to the altar? Not so fast!
As the professional athlete continues to enjoy a private romance with Aaron Rodgers, some fans can't help but wonder if an engagement could be in the future.
When appearing on Jenny McCarthy's SiriusXM radio show today, Danica was asked about when she's getting married. Her answer may surprise you.
"That's one of those things. You can't be attached to something going a certain way because if you really want something to happen, there's that equal energy of being afraid that it's not going to happen," she explained. "You just have to let it go and be like well, am I having fun today? Yep? Then life's good."
Danica later added with a laugh, "I'll probably get proposed to tomorrow now."
All jokes aside, Danica is in a great spot with her man as the NFL season continues.
"It's fantastic," she gushed to Jenny. "He's having a great season too and we just had a snow storm. Luckily I missed it because I'm here in New York but I'll be there for the tail end of it."
And while the Pretty Intense podcast host isn't one to share too much about her personal life, fans can catch a glimpse of the couple in select Instagram posts.
In fact, Danica isn't afraid to root for the Green Bay Packers—even if Jenny is the biggest fan of arch rivals the Chicago Bears.
"The team works so hard, as I have come to see firsthand. Between practices and meetings, it's more than a full time job when in season," Danica previously shared on Instagram. "It's nice to see him doing his thing, looking sharp and hot….Go pack go."
And for the record, the fandom goes both ways. When Aaron celebrated Danica's birthday on Instagram, he couldn't help but drop a few sweet words.
"Happy Birthday to this beautiful, intelligent, strong, driven, bad ass woman that I get to stand beside in this life," he wrote. "@danicapatrick #lover #friend #travelpartner #smokinhot #finewine."