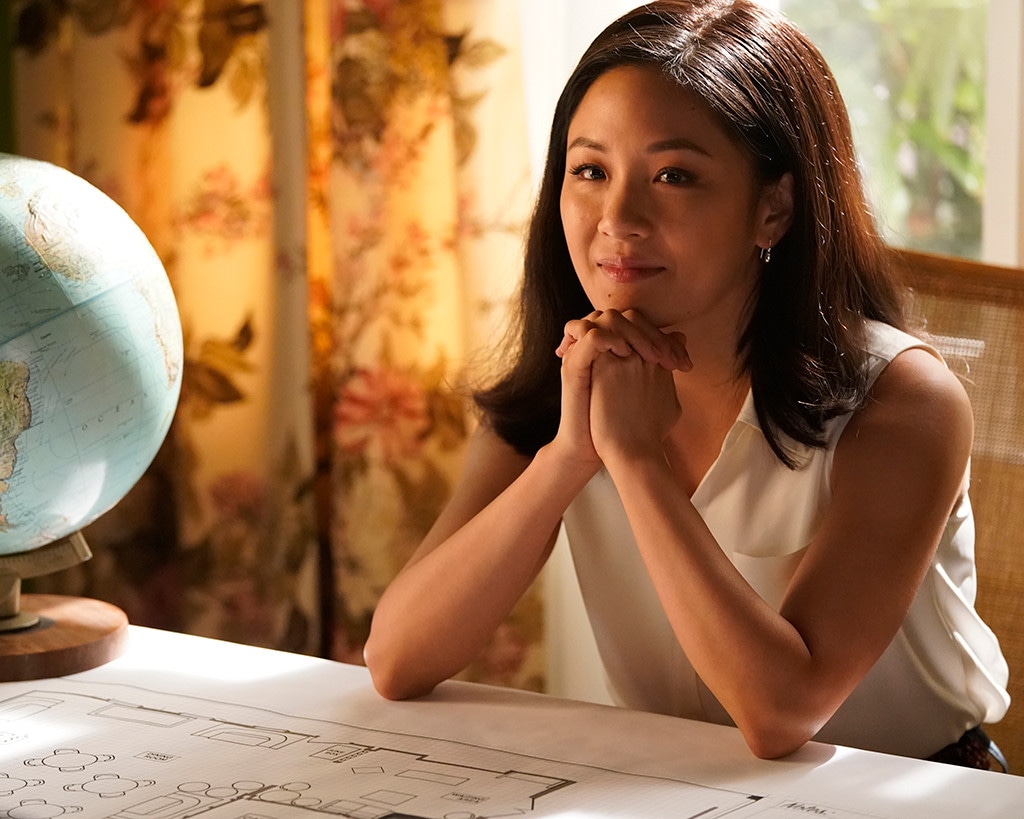 ABC
Fresh Off the Boat is coming to an end. E! News has confirmed the ABC comedy, which stars Constance Wu and Randall Park, will not return for another season. The series finale will be one hour and air on Friday, Feb. 21 on ABC.
Vulture first reported the news.
"I'm so proud of the show and what we've accomplished over the past six seasons," series creator Nahnatchka Khan said in a statement. "Thank you to everyone at ABC and 20th Century Fox Television for going on this ride with us. It was truly a special experience and hopefully will forever be a reminder of all the stories out there that deserve to be told. Like B.I.G. said, 'And if you don't know, now you know.'"
"We couldn't be prouder of this game-changing show and the impact it has had on our cultural landscape. The success of Fresh Off the Boat has helped pave the way for inclusion throughout the industry. Nahnatchka Khan and her brilliant creative team have created an unforgettable series with an Asian-American family front and center, something that hadn't been done in two decades. The cast, led by Randall Park and Constance Wu, is one of the finest and funniest on television. We'll miss the Huang family and are eternally grateful for the incredibly heartfelt stories they have told these past six seasons," ABC's Karey Burke said in a statement.
Wu and the show made headlines when the show was renewed and Wu reacted with a series of tweets. "So upset right now that I'm literally crying. Ugh. F--k," Wu wrote after the renewal news broke in May. "F--king hell."
A day later, she clarified her comments. "I love FOTB," Wu wrote. "I was temporarily upset yesterday not bc I hate the show but bc its renewal meant I had to give up another project that I was really passionate about. So my dismayed social media replies were more about that other project and not about FOTB."
In a lengthy note, Wu explained she had to give up a project she was excited about in order return to the show for the sixth season. "I was disappointed in not being able to do that other project—Because that other project would have challenged me as an artist—that other project would have been really hard and not easy or pleasant at all," she said. "Sometimes even my closest friends are baffled at how I could value artistic challenge/ difficulties over success/happiness. But I do. I know it's weird."
While promoting Hustlers, Wu further explained her comments.
"I had this moment of heat where I got upset because I had to give up a job I had been looking forward to and had been chasing for a while," she told the Los Angeles Times. "It was moving to me how many people from the show reached out to me, and even on set...to say, 'Just so you know, we love you and we know who you are, and you didn't deserve any of that stuff.' Because they also know that I'm an actress—I can be dramatic."
Well, maybe now she can do that other project?
Fresh Off the Boat is based on the life of chef Eddie Huang and followed the Huang family who move to Florida in the 1990s to open a restaurant. The series depicted their everyday life while pursuing the American dream. It also starred Hudson Yang, Forrest Wheeler, Ian Chen, Lucille Soong, Chelsey Crisp and Ray Wise. To date, it's produced more than 100 episodes.
Fresh Off the Boat airs Fridays, 8:30 p.m. on ABC.