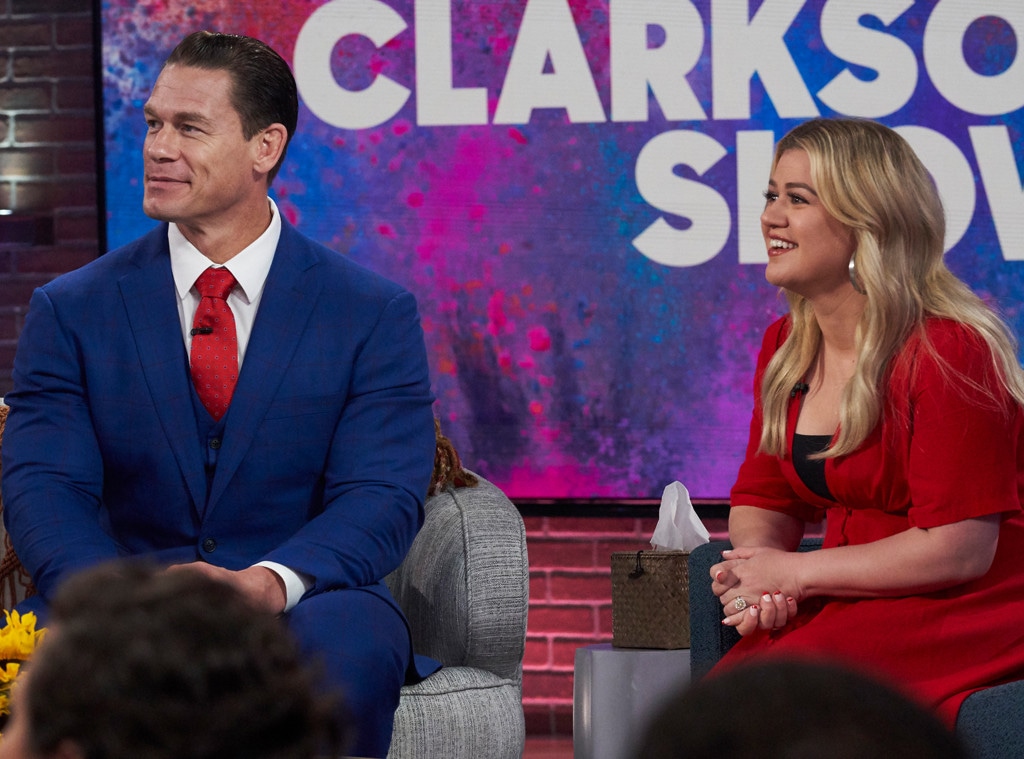 John Cena credits his 16 WWE championship wins to… Tic Tacs?
On Friday's episode of The Kelly Clarkson Show, the pro wrestler looked back on his early WWE days and recalled a bizarre pre-fight ritual he lived by. "My thing was always Tic Tacs," he told host Kelly Clarkson. "It's a nervous superstition that I always have before we go on a broadcast."
Seems innocent, right? Well, John said it got to the point where he was overdoing it. "I've had to wean myself off of them," he admitted. "I would up to like three boxes a day and it's right in the 20 minutes before broadcast." Shocked, Kelly shouted, "That's like a child!"
And he agrees. As he revealed, "It's pretty much 10,000 calories and straight sugar."
But, his minty fresh breath was just another way to help prevent one of the hazards of being a WWE fighter: Bad hygiene.
"You're in a small confined space," John explained. "The ring is 20 by 20 feet and you're with a group of guys. So, you always want to try to smell your best."
"But, here's the thing, we are a global touring company," he elaborated. "So, we'll do, like, a show in Shanghai and then come back to San Francisco and do a show in San Francisco. And a lot of times—and you know this from being a touring musician—sometimes travel gets messed up, sometimes flights get delayed. So, you can, like, connect in Budapest, land in San Francisco and have to go to the ring in two minutes."
Needless to say, things get smelly quickly.
These days, however, his WWE schedule is a little lighter.
"My body just can't handle the schedule anymore," he recently confessed to Willie Geist. "When I turned 40, I really took a look in the mirror and said, 'Hey, man, I know you really like this, but instead of 250 performances a year, from here on out, just do it 100 times and do it well."
(E! and NBC are both part of the NBCUniversal family.)