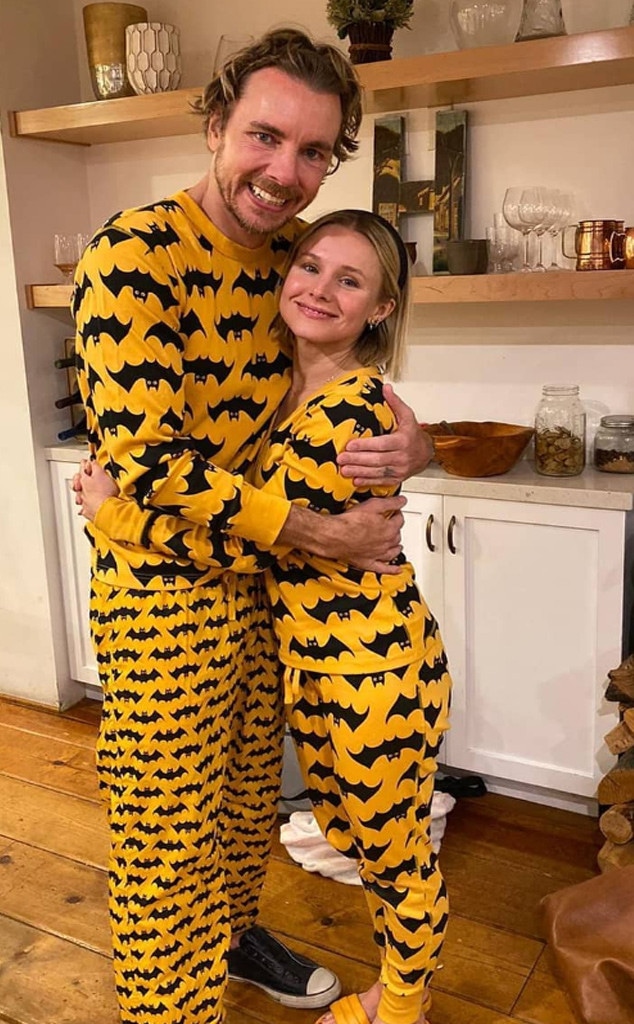 Instagram
PSA to Kristen Bell and Dax Shepard's kids—they really are the coolest. 
As the Frozen II star revealed on The Ellen DeGeneres Show on Friday, her two daughters with the fellow actor don't consider them on the level of, say, the Jonas Brothers. 
"They're very big in our house," Bell said of the hit trio of brothers. "We're always trying to tell our kids, 'Look, we're very cool. You don't think that right now, but let me just tell you something—we're really cool,' and they're like, 'No.'"
As a result, a bit of competition has taken shape. "My husband…makes good pancakes or [when he] lifts something heavy, he'll always look at them and go, 'Ooh the Jonas Brothers wish they could be me.'"
And now, the girls are joining in, too. 
"My littlest—she was on the swing and she jumped off at the height of the swing and she landed on the ground and we thought that she was going to cry and she turned around and looked at us and she goes, 'the Jonas brothers wish they could be me.'"
Kids say the darndest things, indeed—like when they think Bell is in her 80s. 
"I asked them on the morning of my birthday how old they thought I was turning," she recalled. "The little one goes, 'Um 63.'"
As for 4-year-old Delta's sister, 6-year-old Lincoln, her answer of 89 wasn't much better. 
"They're brutal!" she quipped. "But, I took it as a compliment because I thought maybe I just look great to them."
We wonder how old they think the Jonas Brothers are.