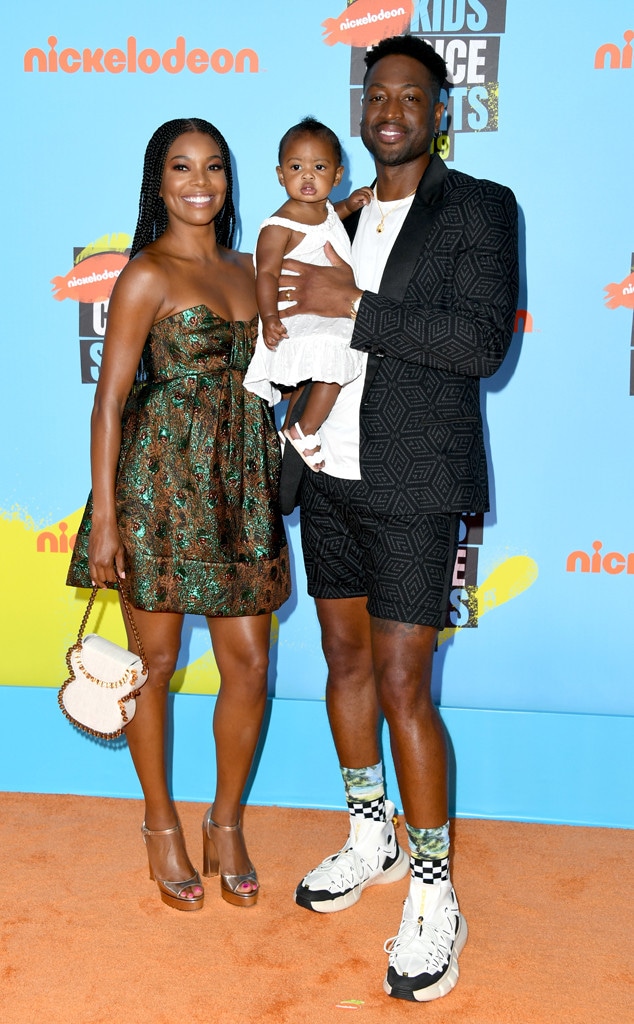 Jon Kopaloff/Getty Images
Bring it on feelings!
It's a very special day in Gabrielle Union-Wade and Dwyane Wade's house. If you didn't already guess, it's baby Kaavia James Union Wade's first birthday!
To mark the special occasion, the Bring It On star took to Instagram with a message so many parents will be able to relate to.
"Scared to hold you. Scared to burp you. Scared to reveal I have no clue what I'm doing. Scared to go to work. Scared to stay home. Scared when you sleep. Scared when you wake up. Scared I'm not living up to some impossible standard of motherhood. Scared I'd lose myself. Scared I'd be exposed as a failure, as less than, not as good as, not as comfortable as, not as... anything," Gabrielle began her caption. "But there you were, everyday, looking up at me, like 'gurl, you got this!'"
The America's Got Talent judge continued, "When I let go of my fears of judgement and just did my best and recognized that my best would and could change from day to day and life would magically go on... Man, I finally allowed myself to just enjoy you @kaaviajames and relax into the peace of imperfection."
If that didn't get you emotional AF, there's more.
"1 year in and your whole village stays smiling," Gabrielle concluded. "The family you know and all the cyber aunties and uncles you may never meet, we celebrate you." Awww!
The message resonated with thousands of fans and followers including Dwyane who left more than a dozen heart emojis. Tina Lawson called the post "beautiful." As for Jeannie Mai, she had one request for baby Kaavia.
"Can u tell mom to write a book?" The Real co-host asked in the comments. "Thx." Ummm, can we co-sign?
So what does today have in store? Both parents are staying mum for now. But when we looked on Kaavia's Instagram, which is managed by mom and dad, we got a sense of what's on the wish list.
"I'm 1. BYOB. Bring your own bacon, cuz that thick cut maple is all me," the post stated.
"This little girl has brought a light and joy to my life I didn't even know was possible," Gabrielle previously shared on Instagram. "Without words, she has challenged me to be a better version of myself, and on the daily has me busting out in fits of laughter." It's a great time to be a Wade!