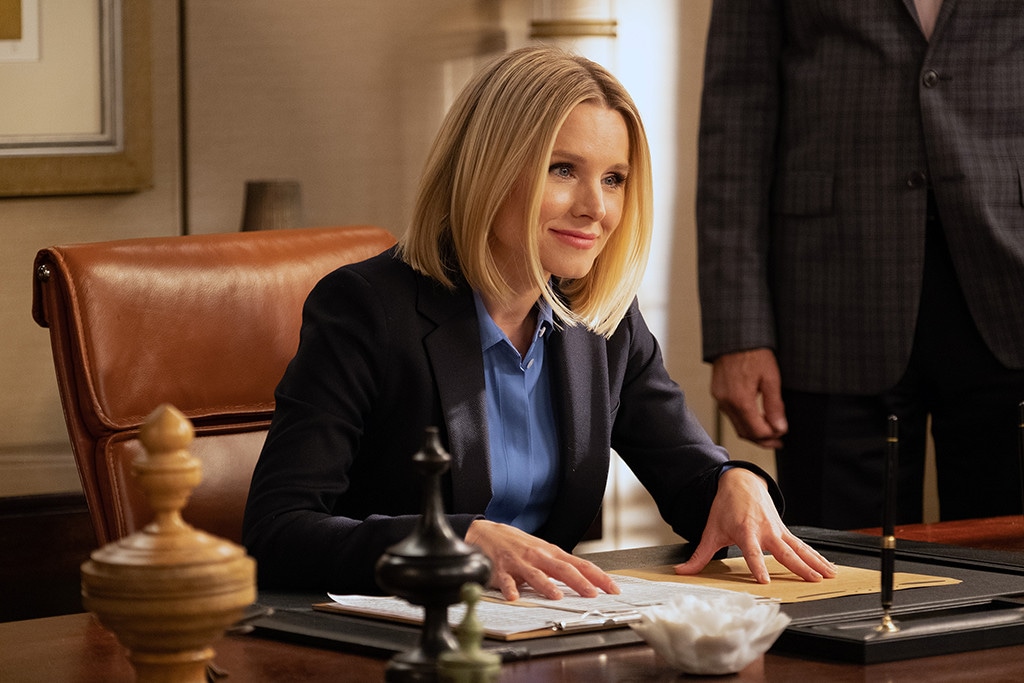 NBC
You know you love her, and HBO Max does too. 
Kristen Bell is officially returning as the voice of Gossip Girl in the sequel series coming to the new Warner streaming service, E! News has confirmed. The series, from original show creators Josh Schwartz and Stephanie Savage with writer Joshua Safran, will be set in the same world as the original series, where the original characters still exist elsewhere, but it will be set eight years later and feature a new group of Upper East Siders who are introduced to the watchful eye of Gossip Girl. The series will "address just how much social media—and the landscape of New York itself—has changed in the intervening years." 
The Frozen and Good Place star returns as Gossip Girl herself, the voice who narrated each episode, but Gossip Girl's identity will be a little different this time.
During this year's summer TV Critics Association press tour, Josh Schwartz said that there's no longer a big mystery surrounding GG's identity (meaning we won't have to wait until the series finale to find out it's...Dan) because we're all Gossip Girl. 
"We felt like a version that was just our cast grown up...it didn't really feel like a group of adults who were being controlled by Gossip Girl would make a lot of sense, so it felt like there was something really interesting about this idea that we are all Gossip Girl now, in our own way, that we are all purveyors of our own social media surveillance state, and how that's evolved, and how that has morphed and mutated and telling that story through a new generation of upper east side high school kids felt like the right time."
It's comforting to know that even if we're all Gossip Girl, we all still speak in the same unified voice of Kristen Bell.
"Kristen Bell has always been and will always be the voice of Gossip Girl," Schwartz and Savage said according to THR, who also reported that Bell was in negotiations for months over joining the new series before the deal was closed. 
No other original cast members are signed on, but the option is open. 
"I mean, if they want to be involved in some way, we reached out to all of them to let them know it was happening and that we would love for them to be involved if they want to be involved, but we certainly didn't want to make it contingent upon them," Schwartz said at TCA. "And you know, they played those characters for six years and if they felt like they're good with that, we wanted to respect that but obviously any time anybody wants...it'd be great to see them again."
HBO Max will be launching in May 2020.