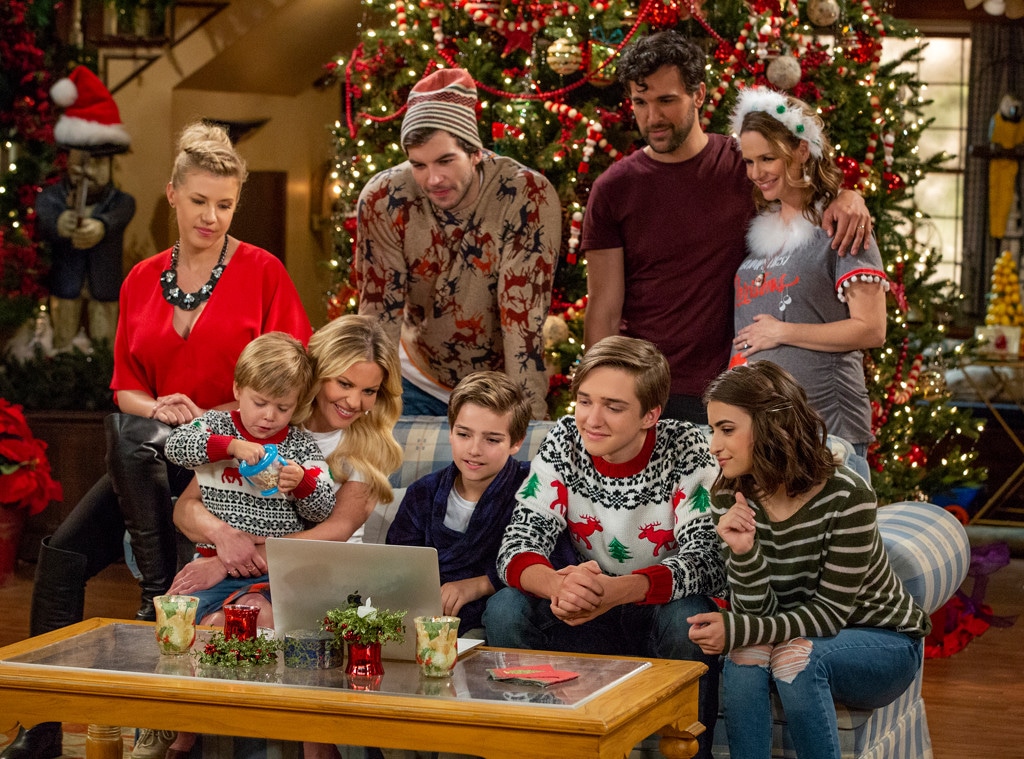 Netflix
It's the end of the road for the Tanner family, and there's a dry eye in the (Fuller) House.
The Fuller House team had their final table read—the upcoming fifth season of the Full House sequel series will be its last—and captured all of the emotional moments on their Instagram accounts, of course. The cast, which his lead by Candace Cameron Bure, Andrea Barber and Jodie Sweetin, have been in each other's lives since 1987. That's more than 30 years together playing family on TV—and becoming one off screen.
In the photos below, Cameron Bure and her costars document their final table read. If you're not up on your Hollywood lingo, a table read is when the cast and crew assemble to read the script before filming on a production begins.
Juan Pablo Di Pace posed a photo of Barber, Sweetin and Cameron Bure huddling together on set. Get the tissues!
Bob Saget posted a photo devoted to his TV daughters.
Fuller House also stars Dave Coulier, John Stamos, Scott Weinger, John Brotherton, Adam Hagenbuch, Soni Nicole Bringas, Michael Campion, Elias Harger and Dashiell and Fox Messitt. After the announcement the series was coming to an end, stars including Saget and Stamos expressed hope the show would continue.
"We are SO happy to be coming back for a 5th season AND for 18 episodes! But so sad we have to say farewell. We would love to do this show forever and ever but I guess it wasn't in the cards," Cameron Bure wrote on Instagram. "I am happy that we can give the fans a proper ending, however I wish we didn't have to give one at all."
No premiere date has been set by Netflix.