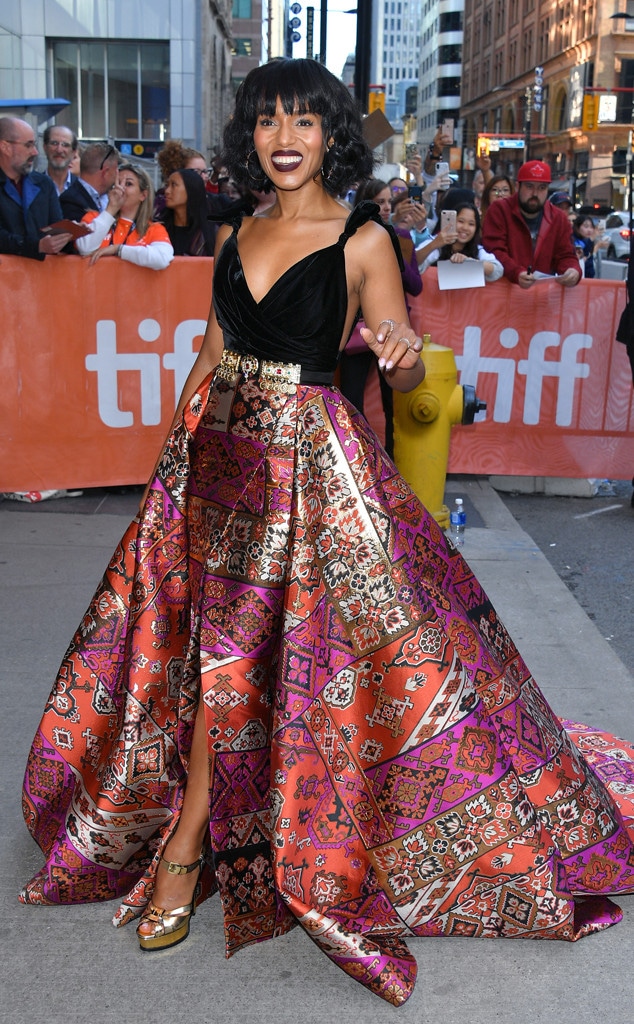 George Pimentel/Getty Images
While Kerry Washington does not post about her personal life, she fills the digital void another way. 
The Golden Globe-nominated Scandal star has been known to keep her family life with husband Nnamdi Asomugha largely out of the spotlight. As she explained to Sunday TODAY's Willie Geist in a preview of their upcoming interview, that was a choice she made just as her stardom flared on the hit ABC series. 
"I think luckily right before then, I had made some decisions about privacy and wanting to—partly because I liked being a character actor and I liked people being able to suspend disbelief and believe that I'm other people—and so, I decided not to talk about my personal life that much in the press and because I'd had some experiences where I had talked about my personal life and it didn't feel good and so, that became more and more challenging with the success of Scandal, but I really tried to still navigate it within that framework."
Still, the star wants to share. 
"I have moments where I take pictures or videos of one of my three amazing kids and I want to post it online, and I tend to just send it to my parents or to my shrink instead," Washington explained. "I'm like, 'My kids are so cute and I don't want to post about them, so look at how cute they are!" 
However, for Washington, there's sometimes a catch. 
"I have a private Instagram to my shrink and he loves it!" she joked. "It's not great when I get parenting feedback, incidentally, based on something he heard me say in the background of the video."
The full interview will air on Sunday TODAY with Willie Geist on Nov. 10.
(E! and NBC are both part of the NBCUniversal family.)