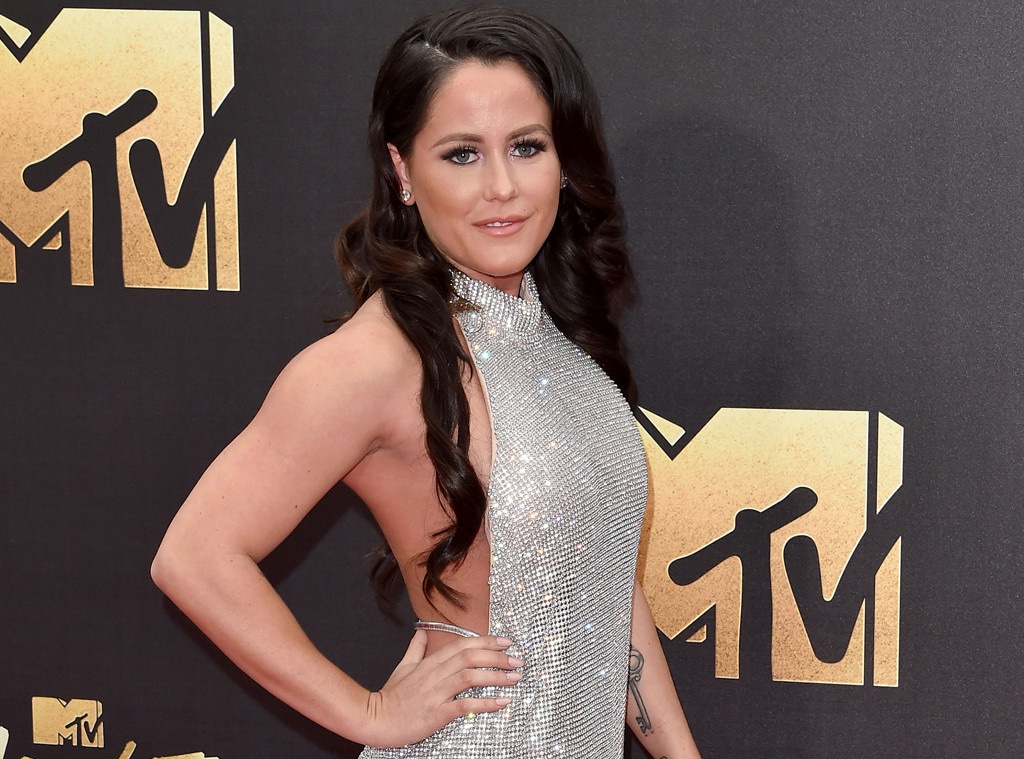 Axelle/Bauer-Griffin/FilmMagic
Jenelle Evans is moving on after her split from David Eason.
A source told E! News the former Teen Mom star is "doing really well now that she is away from David and North Carolina."
"The kids are not just fine; they are thriving," the insider told E! News. "It is an atrocity what they have all been through."
Jenelle announced she and her kids have "moved away from David" in October.
"Nobody gets into a marriage expecting it to end," she wrote on Instagram at the time, "but I know that's what is best for me and for my kids."
According to a report, David then took to social media, where he claimed Jenelle had "disappeared." He also reportedly alleged he had "no contact with her" or their daughter Ensley and expressed plans to file a missing person's report. However, the Columbus County Sheriff's Office told E! News no such report had been filed.
Jenelle also obtained a temporary restraining order against David. The temporary order of protection was issued on behalf of Jenelle, Ensley, and her children from her previous relationships Jace and Kaiser. In the filed documents obtained by E! News, Jenelle accused David of physical and verbal abuse and detailed alleged incidents. She also revealed she and her kids are now living in Tennessee.
The aforementioned insider said Jenelle's mom, Barbara Evans; her ex, Nathan Griffith; and his family can still "visit Ensley and Kaiser freely." 
"Everyone is breathing much easier about the kids' safety now," the source continued. "Kaiser should be in school in North Carolina in his kindergarten class, but she may have decided to now hold him back a year. Ensley is too young to be enrolled in school. So, education isn't such a big issue in the face of serious concern for Jenelle and the children's well-being."
In fact, the source said Jenelle has some extended family living in Nashville.
"While this family isn't necessarily the closest to her, it's the reason why she chose to be there," the insider added. "She knew she'd have their support regardless of her situation."
E! News has reached out to David for comment.
-Reporting by Jessica Finn