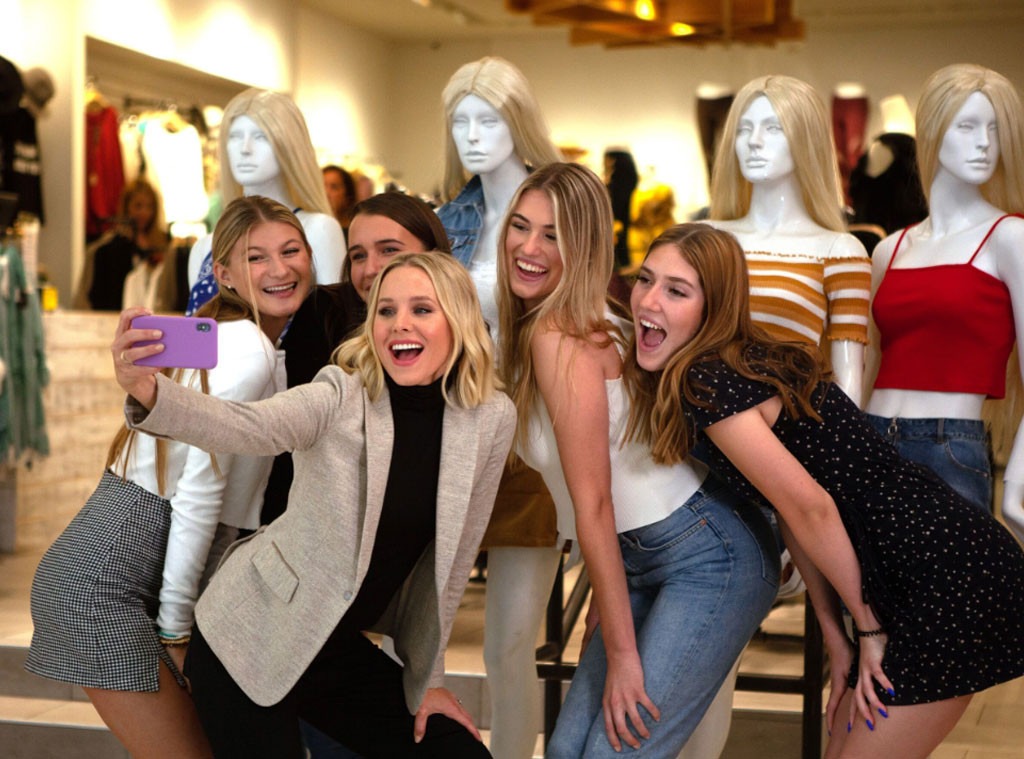 Aristole Dreher/Warner Bros.
She's not a regular mom, she's a cool mom! 
On the season four finale of Ellen Degeneres' digital series Momsplaining starring Kristen Bell, the Veronica Mars actress took on her biggest challenge yet—teenage girls! The mom of two hilariously got together with some modern teens for a trip to the mall to do a little shopping and grab some frozen yogurt.
On the way to their adventure, Kristen also got the girls to open up about everything from the secrets they don't tell their parents to seeing if they can avoid saying the word "like" for three minutes. Spoiler alert: they could not.  
"What do you guys like to do on a fun day?" she asked before second guessing herself. "We still use the word fun right?" The ladies revealed that they're big fans of thrift shopping and Kristen suggests a trip to the mall. But before they get there, the actress stops for a trip down memory lane and reveals a hilarious story of the time she almost got into big trouble with her own mom when she was a teenager. 
"I remember one of the first times I ever drank," Kristen revealed. "My mom was out of town and I was sixteen. I had like six friends over but we were sneaking beers, and at the end of the school day on Monday I got a page from my mom...I came home and I walked through the door and she had her arms folded and she goes, 'I was out of town for two days and you did not do one single load of laundry!'" Luckily, Kristen escaped her teens with minimal damage done. 
After the ladies arrived at the mall, it wasn't long before Kristen had them all taking selfies and shopping for a new wardrobe. Which included buying a bandana shirt and sunglasses, plus a trip for frozen yogurt where Kristen revealed she had a surprise for them. 
"Oh my gosh! What a coincidence you guys," she said while stumbling upon their last stop of the day. "Your moms are here! Let's go see them." 
These girls may have acted like they were too cool for school, but they were all pumped to be reunited with their own moms. "I got to spend the day with your lovely daughters," she told them. "Who have been nothing but respectful, kind and open, so cheers to you for raising those kinds of women." 
Before ending their sweet gathering, they all ate their frozen yogurt together, and Kristen even got herself some wine for her hard labor. A job well done!