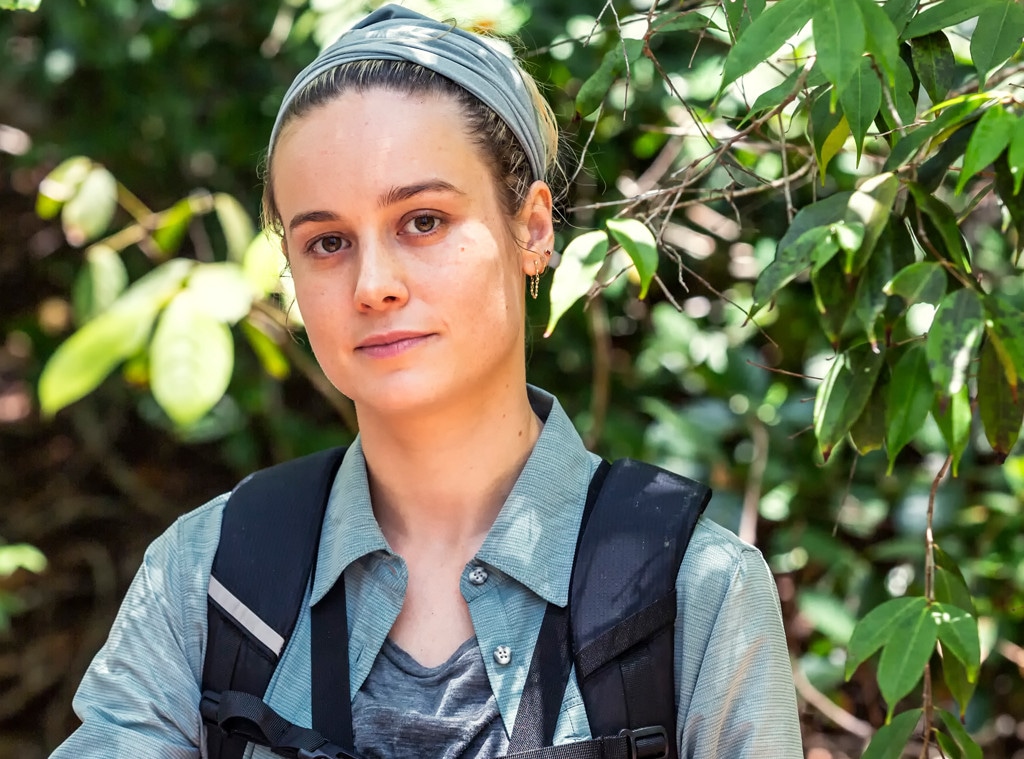 National Geographic
She's played characters who have beaten the odds many times over. Thanos was no match for her. The Room was no match for her. But what about crocodiles? Can Captain Marvel star Brie Larson survive Running Wild? Spoiler alert, yes, she can, but she does have some close encounters and E! News has your exclusive sneak peek.
In the clip below, the Oscar winner is with host Bear Grylls in the jungle of a remote island in the Gulf of Panama. She spends 48-hours there, but it's not exactly a relaxing vacation when Grylls is involved. The duo begins the adventure jumping from a helicopter to the ocean, and from there they trek through a crocodile-filled mangrove swamp that quickly becomes a maze with the rising tide.
E!'s exclusive features Grylls and Larson making their way across the swamp via a rope. Grylls goes first, but the rope doesn't exactly secure him from the water and the crocs.
"I thought the whole point was to not be in the water," Larson laments.
Grylls instructs her to go fast and get out of the water as quick as possible.
"For real?" she says. But Grylls getting himself to the boat has "woken the crocs up," but now Larson has to make her way over there. Yeah, she's a trained movie superhero, but that doesn't mean she isn't afraid of what awaits her in the muddy waters.
"I am concerned about the crocodile situation," she says.
"If ever you were to need your superpowers is now," Grylls says.
It starts out smoothly for Larson atop the rope, but she falls and things take a turn.
"See that? That's actually a decent size croc," Grylls says.
Click play on the video above to see the full adventure.
Running Wild with Bear Grylls airs Tuesday, Nov. 5 at 10 p.m. on National Geographic.