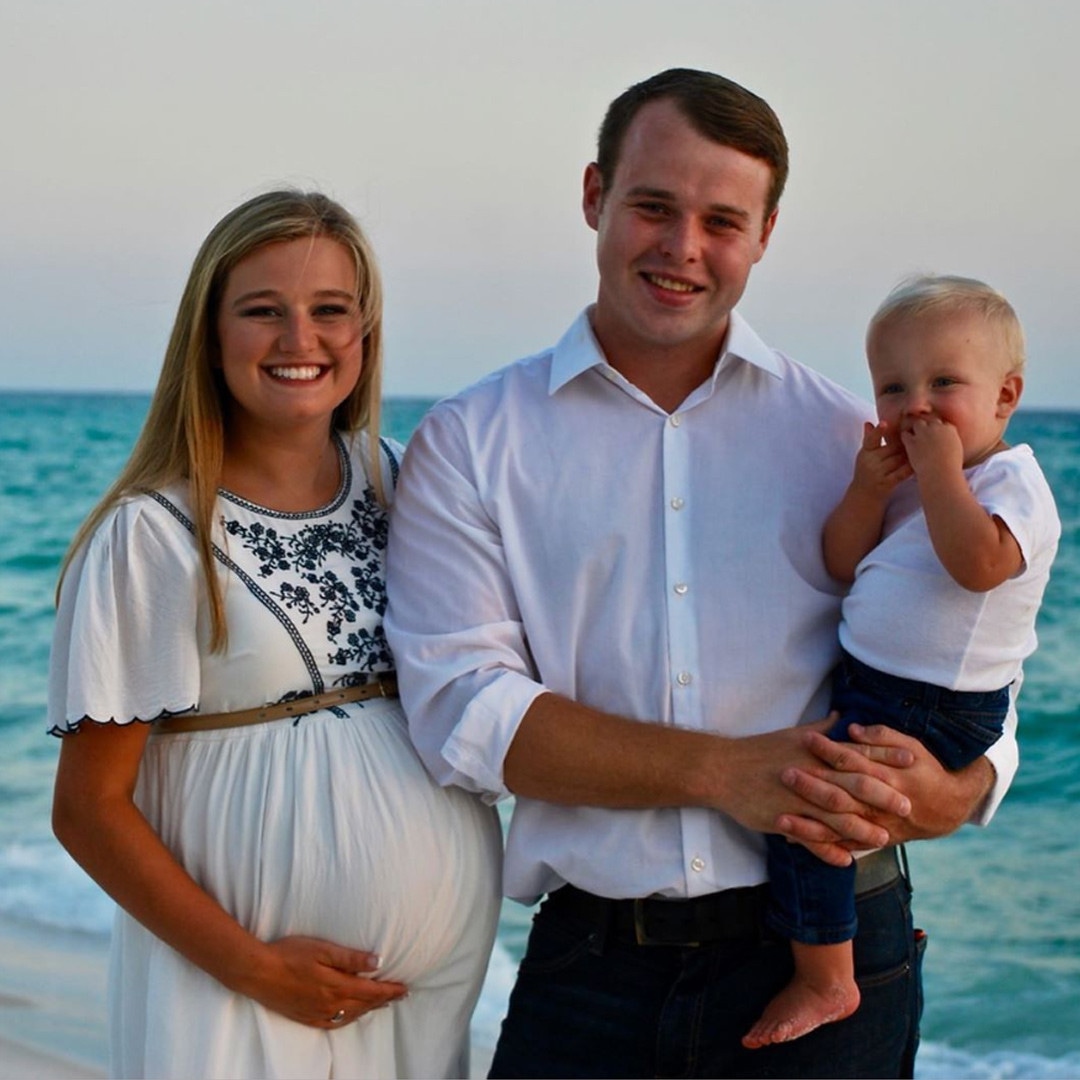 Instagram
The Duggar family has expanded yet again!
E! News can confirm Kendra Duggar has welcomed her second child with husband Joe Duggar.
According to TLC, the couple's baby girl arrived Saturday morning around 5:33 a.m. local time. She weighed in at 7 pounds and 12.5 ounces, measuring 20.5 inches long.
So what's the name of this beautiful child? Drumroll please! We're happy to introduce Addison Renee Duggar.
"Addison Renee has made us a family of four and we are already so in love with her!" the couple said in a statement to E! News. "She made a quick arrival in the early hours of the morning and has already melted our hearts."
Kendra and Joe added, "We know Garrett is going to be a great big brother. Children are each a special gift from God and we are so happy our newest blessing is here."
Before welcoming another child, the reality TV couple documented their journey on Instagram including a maternity shoot with their son Garrett.  The pair was also able to celebrate their anniversary before becoming a family of four.
"Happy 2nd anniversary to you baby!!! I'm so blessed to call you my husband. The more I get to know you I fall in love with you in a deeper way," Kendra shared on Instagram. "You are such a wonderful spiritual encourager always pushing me towards Christ. I love how patient and loving you are. Your servants heart shines when you are cleaning up after me when I'm sick in pregnancy and being right by my side through every contraction when I was in labor with sweet Garrett."
She continued, "You've been such a fun dad to Garrett and I'm looking forward to what the Lord has in store in the years ahead! I love you so much."
Safe to say it's going to be a very special holiday season for this family. Congratulations you two!
Counting On airs Tuesdays at 9 p.m. on TLC.
Us Weekly was first to report the baby news.