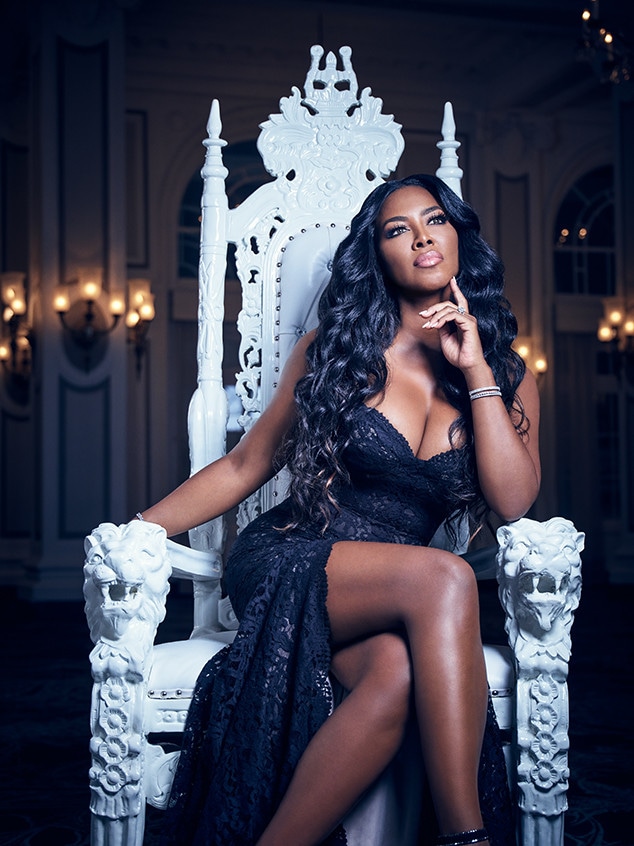 Bravo
Kenya Moore reclaimed her peach on The Real Housewives of Atlanta and she's wasting no time in getting down to business on the Bravo reality show.
Kenya, who sat out season 11 of the long-running Bravo series, returned in season 12 and in her first appearance back as a full-time Housewife on Watch What Happens Live with Andy Cohen, she spilled all the tea.
A viewer asked Kenya if she could ever make amends with former pal NeNe Leakes and Kenya pretty much went nuclear on that friendship.
"The answer about NeNe is absolutely not. I think she's pretty much dead to me. When someone tries to spit on you, I think they'll not ever be friends with you. That's pretty much done," Kenya said on WWHL.
But Sunnyside star Joel Kim Booster, a fellow WWHL guest, pointed out look at how close Kenya has become with Porsha Williams. Remember that hair-pulling incident at the reunion? Who could forget that.
NeNe was very bothered by Kenya's appearance at Cynthia Bailey's drink launch in The Real Housewives of Atlanta season 11 finale. In an after show interview, NeNe tried to explain her feelings about Kenya, and said, ""I am the kind of friend that when you call me, I make the time to talk to you. Kenya is the kind of friend that when she has time, she will call you, and there's a f--king difference. Kenya is not around for [Cynthia] to talk to and yet, she acts as if she and Kenya are friends. That's the problem that bothers me."
Kenya announced plans for divorce from husband Marc Daly back in September. She said it was a mutual decision to divorce, and the two have yet to file for the divorce officially. "Is there hope? There's always hope," she said.
She's not dating, and won't until she's divorced, but Kenya said the show didn't have anything to do with her divorce. "There were issues before the show, yes," she said.
When asked by a caller if she would leave RHOA for Marc, Kenya said she already tried that, and it didn't work.
"I already made that choice and it didn't work out so well for me," Kenya said. "I choose my marriage and my relationship over my career…I feel like wanted my family, I wanted to have a healthy pregnancy and ultimately I choose my family."
The Real Housewives of Atlanta airs Sundays at 8 p.m. on Bravo.
(E! and Bravo are both part of the NBCUniversal family.)