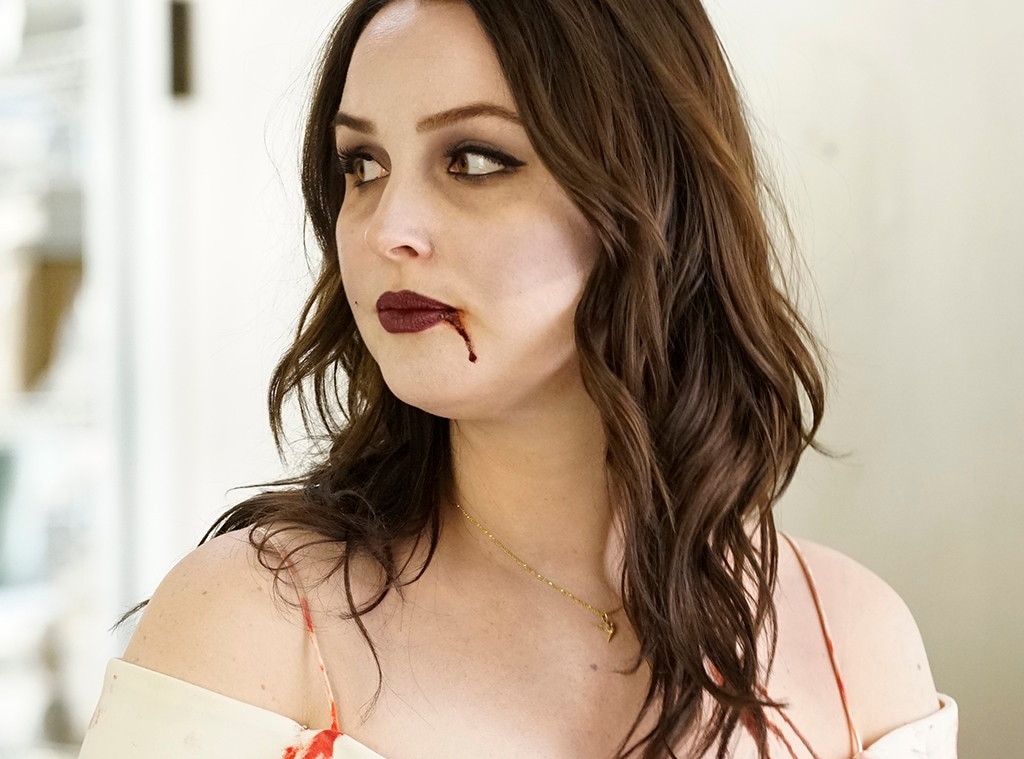 ABC
We've got a confession to make: Pac North is becoming more fun than Grey Sloan. 
Yes, it's an absolute disaster, but that's sort of what makes it more fun. Who needs smooth-running operations when Pac North has unexpected mass graves and broken blood refrigerators, with an exasperated but also strangely calm Alex left to handle it all? We'll never truly abandon the hospital with which we've been through so much, but adding this new, messy place into the mix has added a new level of comedy to what had become a very serious show by the end of last season. 
Tonight, on the day investors were coming to visit the hospital, Alex had to deal with both of the aforementioned problems, with some help from his wife, dressed as a Corpse Bride. They first thought it was the burial ground that had haunted the hospital and caused a bunch of patients to crash at once, but it turned out to be a faulty refrigerator storing the blood. 
The whole thing ended with Alex and Jo getting sort of remarried in the courthouse, complete with vampire teeth and a joke about pregnancy. 
Elsewhere, Meredith's jail time came to an end, but before she came home, Zola got a little upset with DeLuca about what she saw as his attempts to be her dad. He never knew her dad (totally forgot about that timeline), but he was able to fill her in on some of the stories he had heard about the legendary brain surgeon. 
Mer also made friends with her cellmate, who was just stuck there waiting for her hearing because she couldn't afford bail...which Mer then secretly paid when she finally got out. 
Link and Amelia went to lunch with his divorced parents on the anniversary of him learning he was cancer-free, excited to tell the parents they were about to be grandparents. But instead, Link got the surprise when he learned that his parents were getting back together. He wasn't thrilled since the divorce basically ruined his life, and so the surprise of the baby didn't go as they had planned. 
Jackson, meanwhile, was taking care of a little girl with severe burns because of UV exposure, and it wasn't really that significant other than the fact that she would only talk to Alex, so Jackson had to do an impression of Alex, and while it won't get him on SNL or anything, it was pretty good! 
Schmidt also took on the job of setting up the hospital Halloween party, which ruined his plans with Nico, but ended up just fine because Nico showed up to surprise him anyway. 
Finally, Teddy was feeling insecure about not having time to make costumes for her and Leo's babies, so she ended up dressing them as zombies, which...was a bad call. 
Grey's Anatomy airs Thursdays at 8 p.m. on ABC.