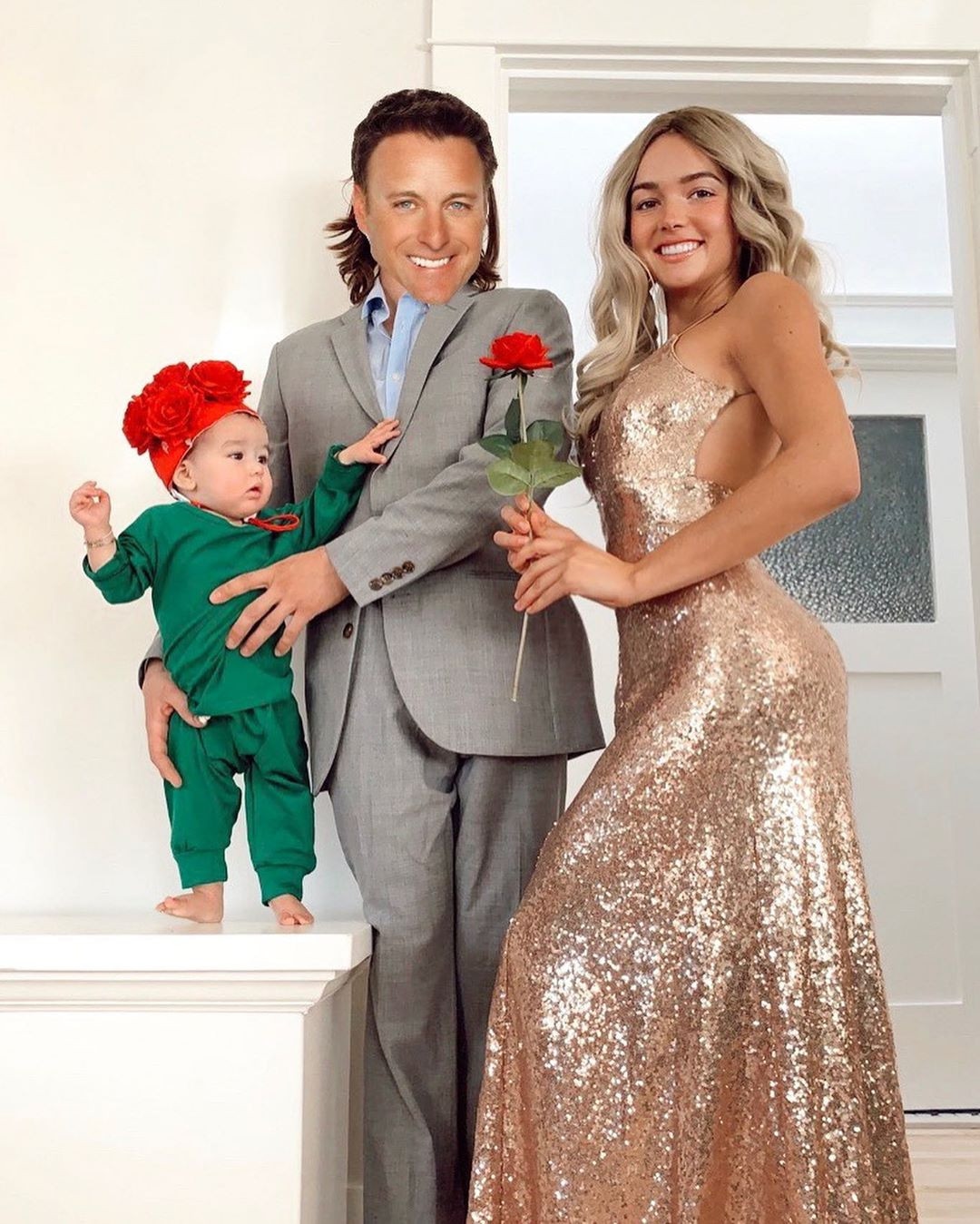 Instagram
And the final rose goes to...
Bekah Martinez is basing this year's Halloween costume on her days as a contestant on The Bachelor. With the help of her boyfriend and their adorable daughter Ruth, Bekah became the Bachelorette, complete with the glittery evening gown and flowing blonde hair. She then had her boo dressed as Chris Harrison, which left Ruth with the role of the coveted rose. "my hair extensions and I are so grateful to be a part of this journey," she joked. 
Then, referencing the many comments on her boyfriend's shaggy hair, she quipped, "and yes spoiler alert, chris harrison will be rocking the mullet this season."
Bekah also added that while she may be wearing a blonde wig, "Any resemblance to real persons, living or dead, is purely coincidental."
This year's costume is definitely a step up from the more creative style she sported last year. In 2018, she was still pregnant with Ruth so she popped on a NASCAR hat, a white t-shirt and shorts, as well as a dusting of makeup that doubled as stubble.
So far, Bekah and her family are the only ones going as Chris Harrison and the final rose, but there's still plenty of time left in the night.
Watch:
Chris Harrison Explains How They Pick "The Bachelor" & "Bachelorette"
However, it's unlikely anyone will be able to top Bekah, especially since she has an unfair advantage with her baby girl Ruth and all. That being said, Kaitlyn Bristowe and Jason Tartick came in a close second with their costumes as Ross and Rachel from Friends.
To see what other stars are wearing on this hallows eve, check out the gallery here!