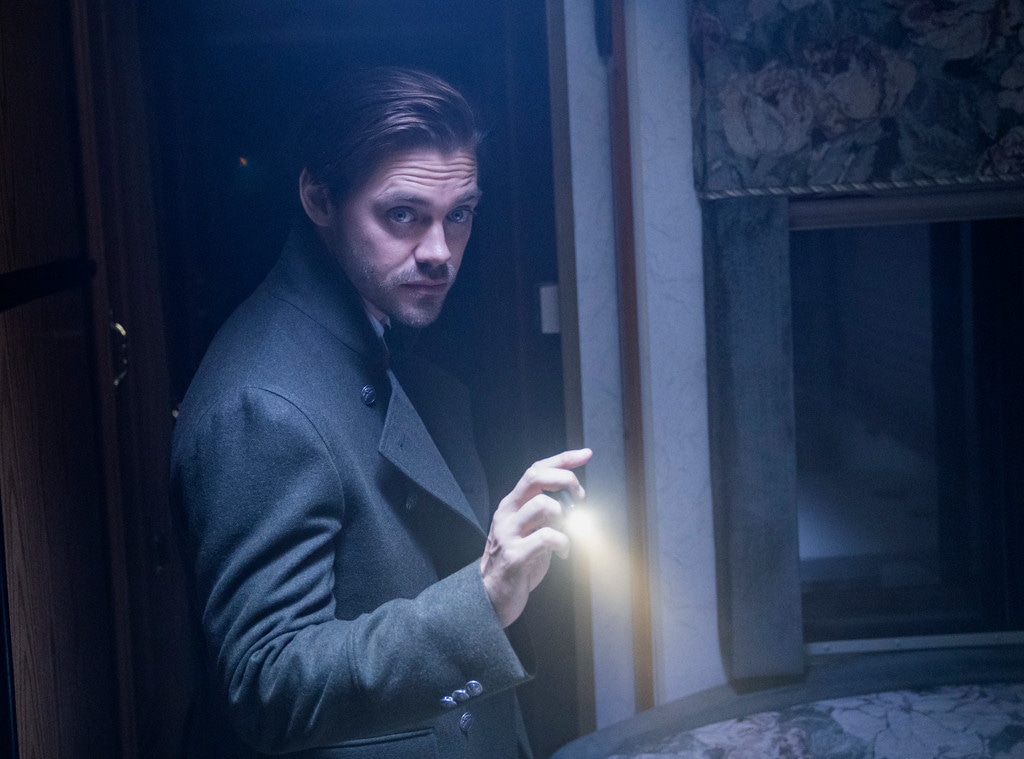 Fox
Prodigal Son, the first new show to get a full season order and the No. 1 new show according to E! News readers, is full of, well creeps.
The series follows criminal profiler Malcolm Bright (Tom Payne of The Walking Dead fame) as he worked with the NYPD to solve crimes and stop killers. How's he so good? His dad, Dr. Martin Whitly (Michael Sheen from Masters of Sex and The Good Fight), is better known the Surgeon, a serial killer who took the lives of at least 23 people. To celebrate, uh, the creepiness of the show and Halloween, E! News has your exclusive first look at the new Prodigal Son red band trailer.
Warning, there are gruesome scenes awaiting your eyeballs when you hit play on the video below.
Some of the cases Malcolm has taken on include a killer who inflicted more than 100 stab wounds, a killer performing lobotomies, a killer who took a whole brain, snakes, a killer whose victim required a pizza spatula to retrieve the remains and, yes, it gets even grosser.
"This crime scene is seriously messed up," Gil Arroyo (Lou Diamond Phillips) says. You can say that again, Gil.
"That's my specialty," Malcolm says.
Created by Chris Fedak and Sam Sklaver, Prodigal Son is also executive produced by Greg Berlanti and Sarah Schecter and also stars Bellamy Young, Halston Sage, Aurora Perrineau, Frank Harts and Keiko Agena.
Click play on the video above to see the red band trailer and Prodigal Son in all of its goriness.
Prodigal Son airs Mondays, 9 p.m. on Fox.