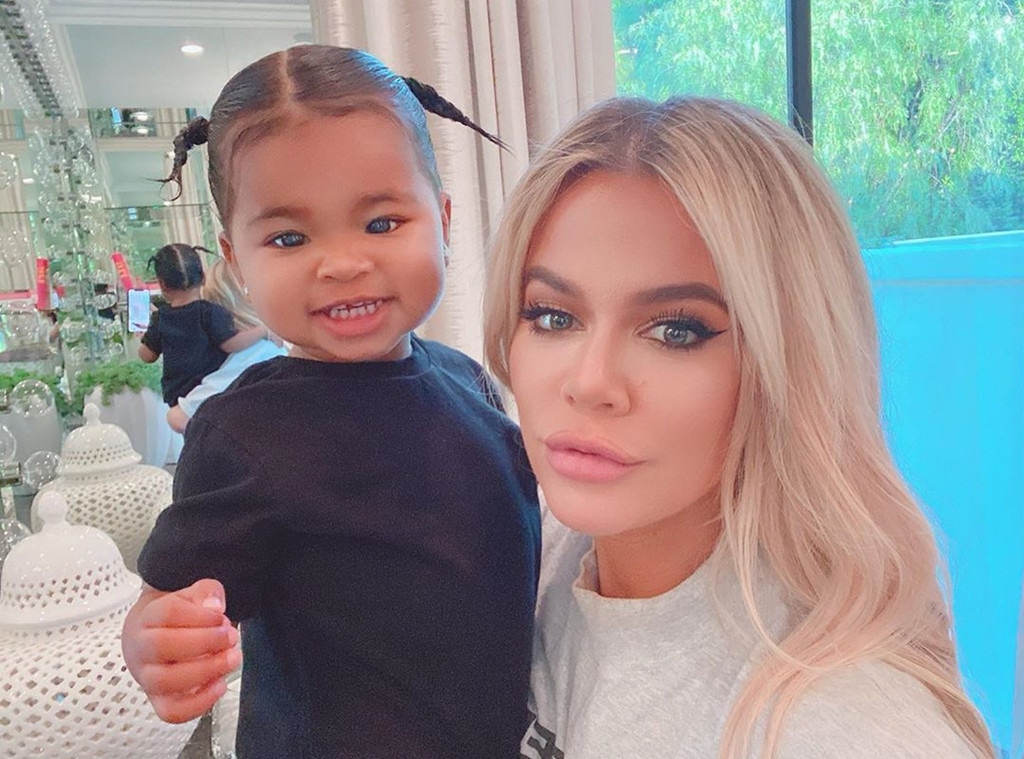 Instagram
True Thompson's Halloween costumes have begun. 
It's no secret the 1-year-old youngster's famous mom loves dressing her little one up for Halloween. For the baby's first experience with the holiday last year, Khloe Kardashian kept the pint-sized costumes coming, turning her daughter into adorable renditions of a panda, lamb, flamingo and unicorn among many others. 
"Don't judge me, I have more costumes to post lol," the reality star wrote on Instagram at the time. 
A year later, we're expecting the same level of commitment from Khloe and True—and judging by the toddler's first Halloween look, this mother and daughter are committing! 
The Good American mogul shared a handful of snaps of her daughter standing by some rocks by a pond, donning a swan costume and bejeweled headband. "SwanLake with TuTu Halloween look 1," Kardashian wrote on Instagram.
Of course, the star's famous friends couldn't get enough of True's sweet costume. "I just can't with her," grandma Kris Jenner commented. "Pure Angel on Earth with her beautiful Mama," celebrity florist Jeff Leatham added. 
And, as we expected, Khloe added, "You know I have many more to share."
The star kept her word, later posting photos of True dressed up as one of Willy Wonka's helpers, an Oompa Loompa, while inside a candy shop. 
With all the looks the Kardashian-Jenner family has come up with ahead of the holiday, we know this family always does Halloween right. We can't wait to see what costumes they still have up their sleeves this year!