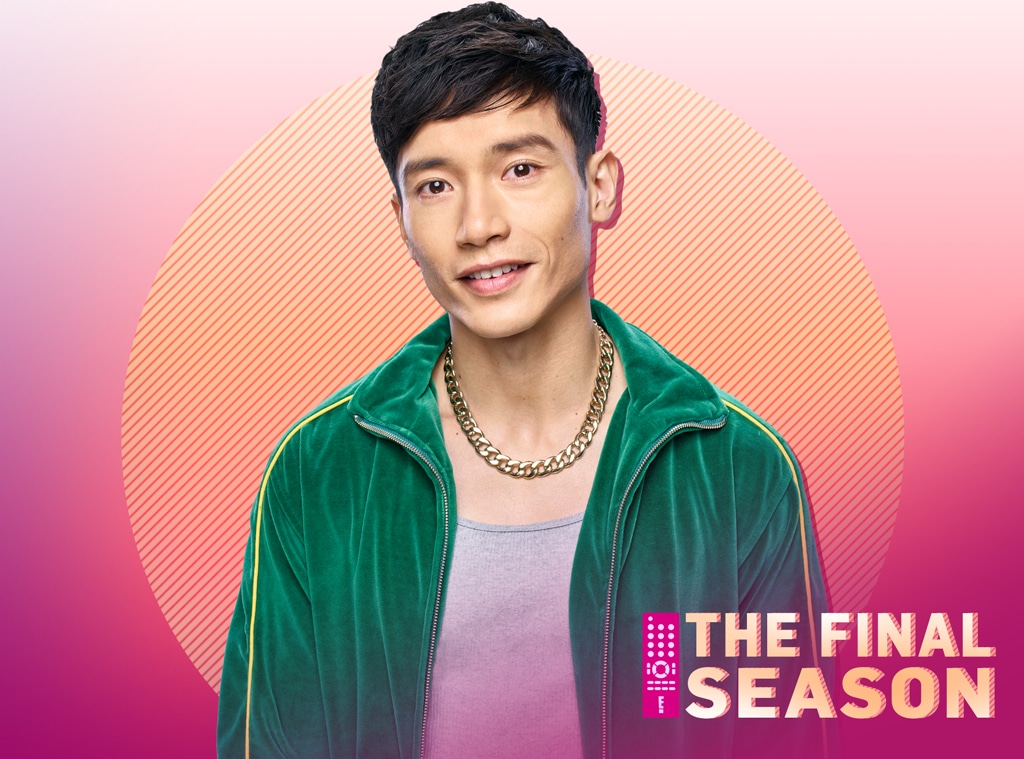 Andrew Eccles/NBC; E!
All good things must come to an end, even—and especially—television shows. And in the 2019-2020 TV season, quite a few favorites are signing off.
Will it be for good? That remains to be seen in today's climate of revival and reboot fever, but it's for now. To celebrate the end of an era, E! News assembled the stars who are saying "see you later!" to their beloved characters and for a candid look at the past, present and future of their hit shows. For four seasons, Manny Jacinto has stolen just about every The Good Place scene he's been in as Jason Mendoza, the lovable dead doof. Jason is one part of the Soul Squad trying to prove humans can change, as long as they try.
My favorite behind-the-scenes memory is…
"The time Ted Danson shot a Swedish Fish gummy out of his nose. Long story short; it was late, we we're tired, high on sugar, and you should never give Ted candy past 8 p.m."
The moment I realized The Good Place was a hit was…
"When I got recognized in Disneyland. I was in a line up to get a photo with Mulan and then I got a tap on the shoulder from a stranger asking if I was Manny Jacinto. She wanted a photo with me and once she recognized me, other parents and families started to recognize me and wanted a photo as well. I was a little insecure because I didn't want to take away Princess Mulan's spotlight."
The prop/wardrobe item I've always wanted to take home (and why) is…
"Let's just say a few items have gone missing in Jason's bud hole." *Jason's bud hole, for those unaware, is basically his man cave.
When I think of Jason, the first thing that comes to mind is…
"BORRTTTLESSS!!! Even though Blake isn't a part of the Jags I believe that dude will always have a special place in Jason's heart."
The thing about this character I'll never be able to shake is…
"The genuine excitement he gets when he sees a Pikachu balloon."
The thing I'll miss the most about Jason is…
"His glowing optimism and positivity."
I think TV revivals are…
"Tricky."
The person I'll miss the most (and why) is…
"The whole cast, it sounds cheesy but we really are like family. They were times when I'd be spending more time with them than my actual family, so I'll miss D'Arcy's energy, Will's dancing, Jameela's stories, Ted's humor and Kristen's hugs."
The thing—besides the people—I'll miss most about this show is…
"The free food."
For more The Final Season interviews...
Jared Padalecki and Jensen Ackles
The Good Place airs Thursdays, 9 p.m. on NBC.
(E! and NBC are both part of the NBCUniversal family.)