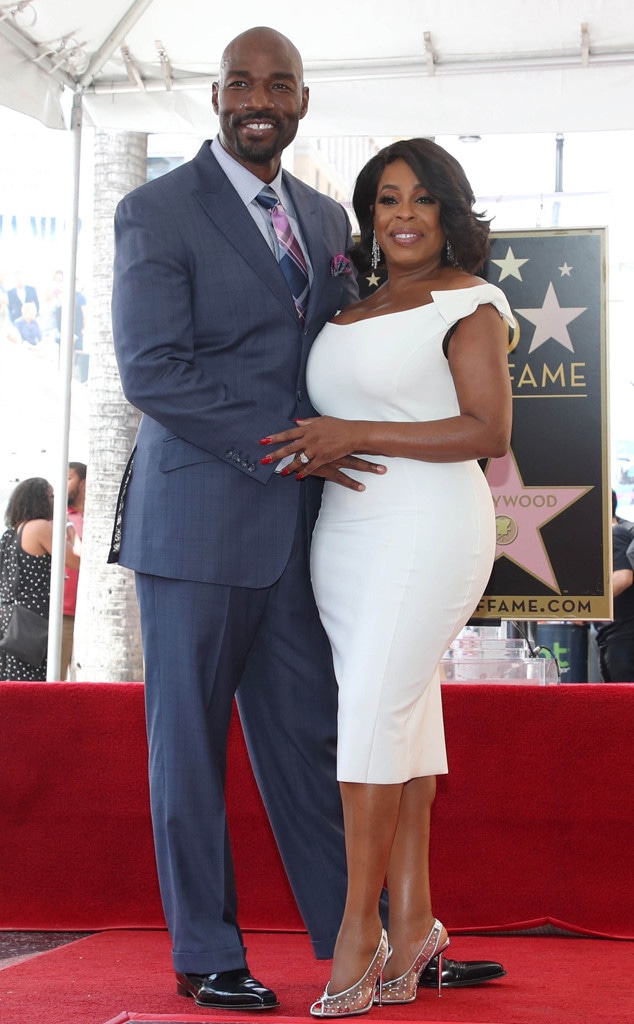 Chelsea Lauren/Variety/Shutterstock
Niecy Nash's marriage appears to be coming to an end.
On Wednesday afternoon, the actress announced on Instagram that she was separating from her husband Jay Tucker after eight years of marriage.
"We believe in the beauty of truth. Always have," the joint statement began. "Our truth is that in this season of our lives, we are better friends than partners in marriage. Our union was such a gorgeous ride. And as we go our separate ways now, we feel fortunate for the love we share—present tense."
The couple continued, "Thank you all out there for your support of us as a couple over the last eight years. We are grateful."
One of Niecy's last Instagram posts with her husband was when she shared throwback photos of their wedding day in February. "Happy Valentine's Day Babe," she wrote with a heart emoji.
Back in May 2011, the couple exchanged vows in a romantic ceremony near Malibu, Calif. Sherri Sheperd, Wendy Raquel Robinson, Holly Robinson Peete and Sheryl Lee Ralph were by her side before the pair headed to Anguilla for a honeymoon.
In fact, the wedding was televised in two-hour special on TLC.
"When Jay and I shared our first dance we were dancing on the dock and there were beautiful swans in the pond and our friends and family were all around," Niecy shared with Essence when recalling her special day. "Brandy started singing 'At Last,' and girl, I thought my eyelashes were gonna fall off! Oh my goodness, it was the most magical part of the day for me."
And this past summer, the Claws star shared some advice for a long, lasting marriage. Spoiler alert! It's NSFW!
"A BJ a day keeps the divorce attorney away," she shared with Essence. "I said what I said."
Niecy added, "When they see us out in the public, we are exactly the way we are in a curated life on Instagram. People think that we like each other, and that's because we do."
Safe to say these exes will remain friendly in the weeks and months to come.