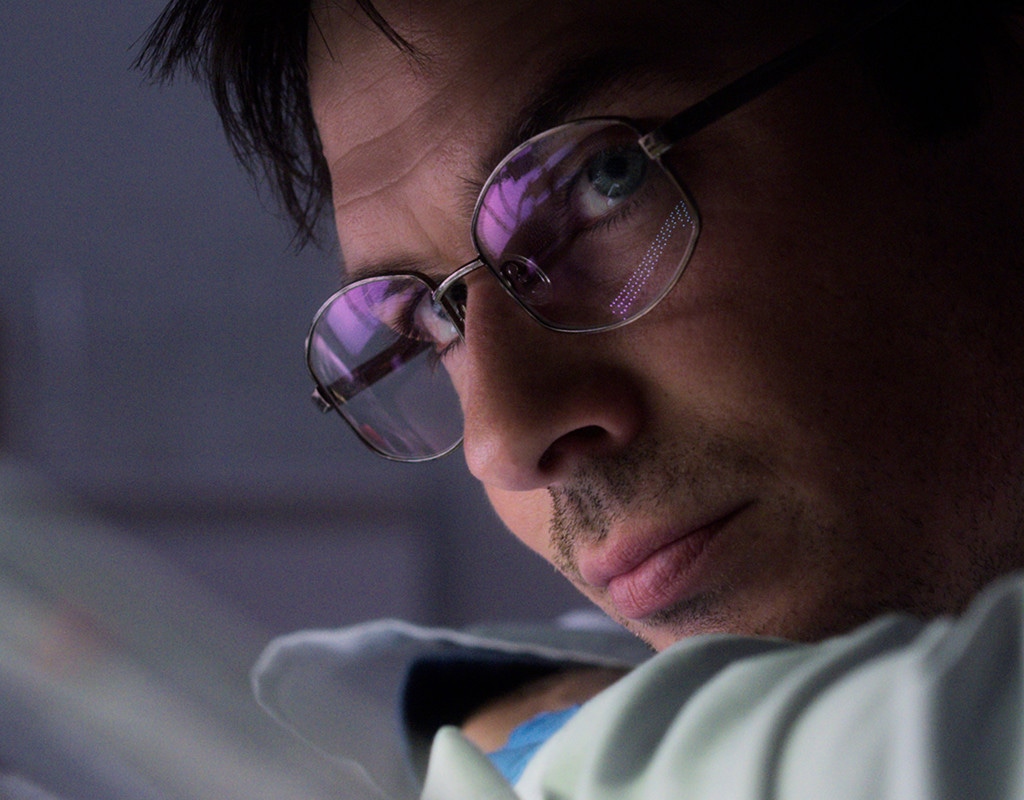 Netflix
Once a vampire, always a vampire...adjacent person. 
Ian Somerhalder is returning to the world of the undead in a new show, which he's also executive producing, called V Wars. Netflix released some first look pics today, and Somerhalder took to Instagram to implore his fans to check it out. 
"It's been an insane day for me already," he said. "We're delivering the show to Netflix...my producing partner and I and our amazing team are delivering a show in full to Netflix. It's my first time as a producer delivering something like this. But I hope you like it. I put my heart and my soul into this show. It's been over a year of my life. It's put me in the hospital! But it's been an incredible journey, so please watch, and let me know what you think." 
So what exactly is V Wars, you may be asking? 
Somerhalder plays Dr. Luther Swann, a man who enters "a world of untold horror when a mysterious disease transforms his best friend, Michael Fayne (Adrian Holmes) into a murderous predator who feeds on other humans. As the disease spreads and more people are transformed, society fractures into opposing camps pitting normal people against the growing number of these "vampires." Swann races against time to understand what's happening, while Fayne rises to become the powerful underground leader of the vampires." 
The first season, based on the bestselling books by Jonathan Maberry, features 10 episodes and is executive produced by Somerhalder, with William Laurin and Glenn Davis as showrunners. 
Jacky Lai, Peter Outerbridge, Kyle Breitkopf, Kimberly-Sue Murray, Greg Bryck, and Anthony Grant also star.
Somerhalder famously starred as vampire Damon Salvatore for eight seasons on The CW's The Vampire Diaries, but this obviously sounds like a very different take on the bloodsucker. 
V Wars will arrive on Netflix on December 5.