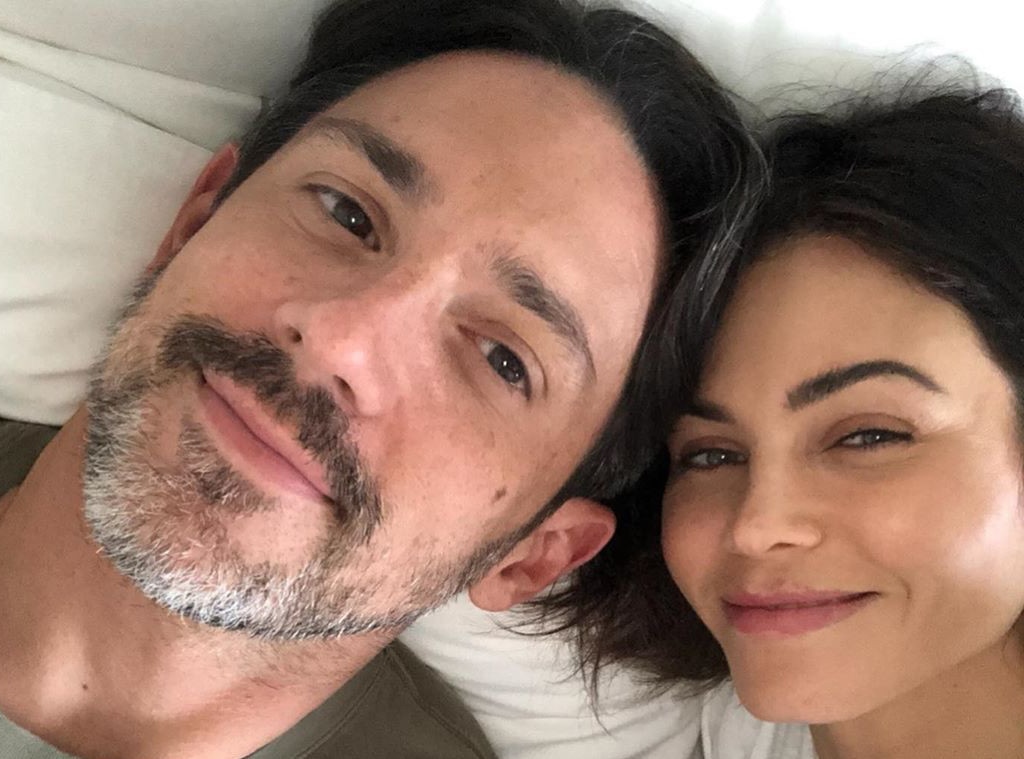 Instagram
Happy birthday, Steve Kazee!
The actor turned 44-years-old on Wednesday. Of course, nobody was more excited about his big day than Jenna Dewan. The Step Up star celebrated the major milestone with a touching tribute on Instagram.
"The world became a better place the day you were born...Your strength, gentleness, humor and caring beautiful soul touches everyone who knows you," she wrote alongside a series of photos of the birthday boy. "I am the luckiest girl in the world to love you and be loved by you. Happy birthday @stevekazee! (You're going to kill me for the last shot sorrrrry)." 
It's certainly been an exciting time for the couple. In September, the 38-year-old actress revealed they're expecting their first child together.
"Becoming a mother is quite simply the absolute best most incredible thing that has ever happened to me," Dewan wrote on Instagram while debuting her baby bump. "@stevekazee you are a gift from above and I couldn't be more excited to be expanding our family together...!"
Dewan is already the proud parent of daughter Everly, whom she shares with her ex Channing Tatum. It looks like the little lady is already looking forward to being a big sister, too.
"She is so thrilled," Dewan said on an episode of The Ellen DeGeneres Show. "We told her the news, and I knew she'd be happy because she's, you know, been asking for this. But as soon as she found out, she started crying. She goes, 'This is the best day of my life.'"
Of course, Kazee is excited to grow their family, as well.
"I can't even begin to describe the feelings that I have had since we first learned that Jenna was pregnant!" he wrote on Instagram last month. "I have waited my entire life for this moment and couldn't have found a better person to build a family with. The past year and a half has brought so many things into my life that have filled me with the deepest of gratitude. A partner who radiates love, warmth, and kindness. A partner who has faced some of the hardest moments life can deal you with grace, humility, and a desire to learn from the ups and downs. A partner who is continuously growing from those lessons and who supports my growth as a person with love, unwavering support, and understanding. Jenna also brought with her one of the greatest gifts one could ever imagine...her beautiful daughter. Evie burst into my life like a supernova and has continued to burn so brightly in it. I have learned so much about parenting already from watching how amazing Jenna is with her and Evie has taught me so much about what it means to love and communicate with a child and I can't wait to give her a sibling and make our little family a little bit bigger."
We have a feeling this will be one of their best years yet.