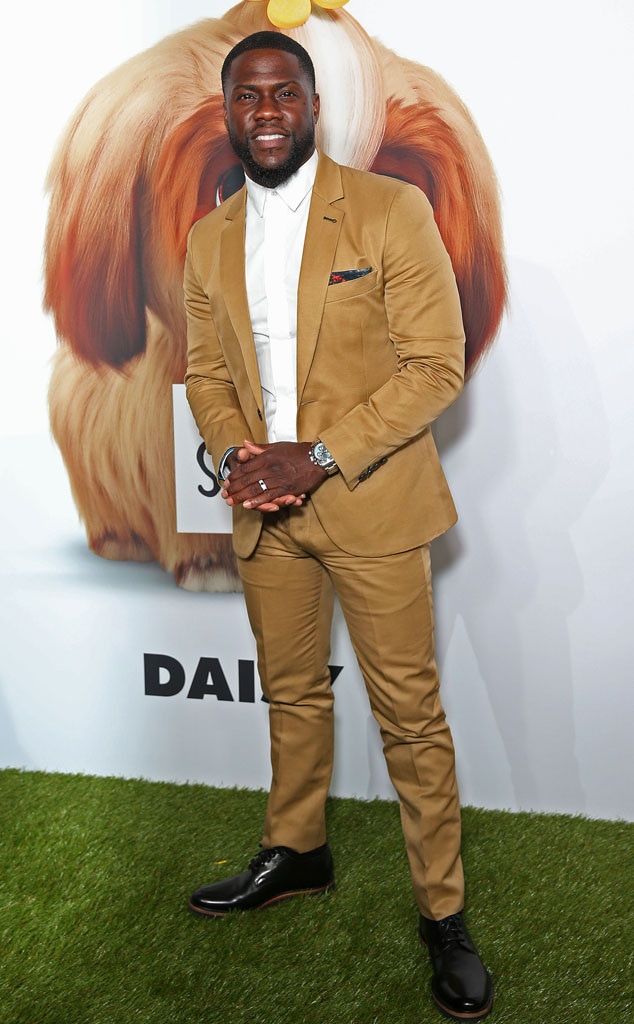 Don Arnold/WireImage
Kevin Hart is opening up about his road to recovery following the car accident that nearly killed him on Sept. 1.
The comedian shared a video on Instagram TV on Tuesday night that showed never-before-seen footage of his healing process from the major back injury he incurred in the crash. "Basically, what you realize is that you're not in control," he says at the beginning of the two-minute clip. "No matter how much you think you're in control, you're not in control. At the end of the day, it can all be over, man."
On the screen, a message is displayed to viewers before clips from news stories about the accident start to play. "September 1, 2019," the message reads. "I was involved in an accident. My world was forever changed."
Photos from the accident are shown before the clip cuts to Hart in the hospital post-surgery, attempting to stand with help from nurses, a walker and a back brace. The video then cuts to Hart receiving physical therapy on his back following his hospital release 10 days after the crash, his surgical scar visible.
The video speeds through Hart's experiences since Sept. 1, showcasing his various stages of recovery throughout. He goes from needing a back brace and walker to exercising without need of assistance, and clips of his wife, Eniko Parrish, and his three kids, Hendrix, Kenzo and Heaven Hart, are shown throughout.
On top of all of the footage, Hart is heard sharing how grateful he is to be alive and healthy, revealing that he feels the accident was almost necessary for him to experience.
"When God talks, you gotta listen," he says. "I swear, life is funny because some of the craziest things that happen to you, ended up being the things you needed most."
"In this case, I honestly feel like God basically told me to sit down," the 40-year-old continues. "When you're moving too fast and you're doing too much, sometimes you can't see the things that you're meant to see. But after my accident, I see things differently. I see life from a whole new perspective. My appreciation for life is through the roof. I'm thankful for my family, my friends. I'm thankful for the people that simply ride with me, have been with me, 'cause you stood by me. My fans—I'm thankful for all your love and support. So, don't take today for granted, 'cause tomorrow's not promised."
He closes out the video by saying, "More importantly, I'm thankful for God. I'm thankful for life. I'm thankful for simply still being here. The role to be an even bigger and better version of me. Looking forward to an amazing 2020."
Also involved in the violent September crash were 28-year-old Jared Black and 31-year-old Rebecca Broxterman. They were all riding in Hart's 1970 Plymouth Barracuda, but Hart was not driving.
His first comments after the crash came via a statement released by his attorney and obtained by E! News on Oct. 10. "I have nothing but love for Jared and wish him and Rebecca a speedy recovery," the actor shared in his statement.