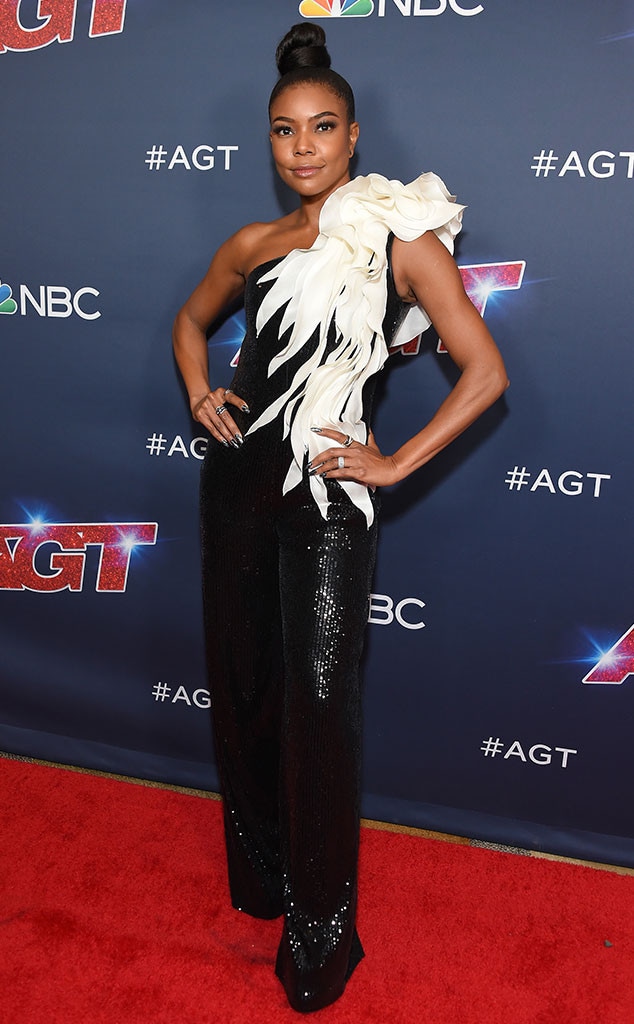 AFF-USA/Shutterstock
The day has come, beauties!
Gabrielle Union is blessing her fans with the secret to her ageless beauty, and it's not what you'd expect. What's more? The Breaking In actress shared this heavenly gift on her 47th birthday, which is extremely hard to believe since she doesn't look a day over 26. In fact, Union's enviable skin is so flawless that she looks like she just walked off the set of Bring It On, which was filmed almost 20 years ago.
But we digress.
"Secret you ask...," she began her Twitter caption, before spilling the tea. "Water, tequila, boundaries & an extra helping of accountability."
Water is definitely something the 47-year-old star has gushed over, and in recent years she documented her little concoction. "My "secret"... best anti-aging product there is... #IPeeAlot," she posted on Instagram, alongside a selfie of her holding her gallon of water. "I add lemon for taste and try to finish the gallon by 6pm otherwise you go all night."
We're sure the rest of her beauty secrets are just as good for the skin as they are for the soul.
Back in 2016, she gave fans a tiny glimpse into the actual skin care products she used.
"So right now I still use my Neutrogena Pink Grapefruit facial scrub and cleanser, Mario Badescu toner," she told Elle. She also shared that she applied a special home-made oil that her nail tech put together for her, and, of course, sunblock.
However, it's unclear if she still swears by those specific items.
Watch:
Gabrielle Union Designed New York & Co. Collection for Friends
Along with diving into her best-kept beauty secrets, Gabrielle took to Instagram to share a heartfelt and inspiring message about her birthday and what's she learned over the years.
"This is 47! Some nuggets I've learned to embrace... As long as I got a plate (full or not) I'm gonna try to make sure everybody eats," she began her lengthy caption. "If the seat you are offering me at your wack ass table means I cant sleep at night, that's a hard pass for me. I'll go to my grave creating the world's biggest most inclusive table centering the voices, lives and best interests of our most marginalized peoples."
She added, "Evolution is a beautiful thing. Just cuz you were a dumbass doesn't mean you have to STAY a dumbass. Learn, grow & evolve."
For her, family time is essential and "priceless" and so is doing what's right. "Dont apologize for doing what's right for YOU," she explained. "There is no pot of gold at the end of your life for doing what everyone else thinks you should. LIVE!"
So even if we can't get Union's enviable skin, we can at least live by her inspiring words!