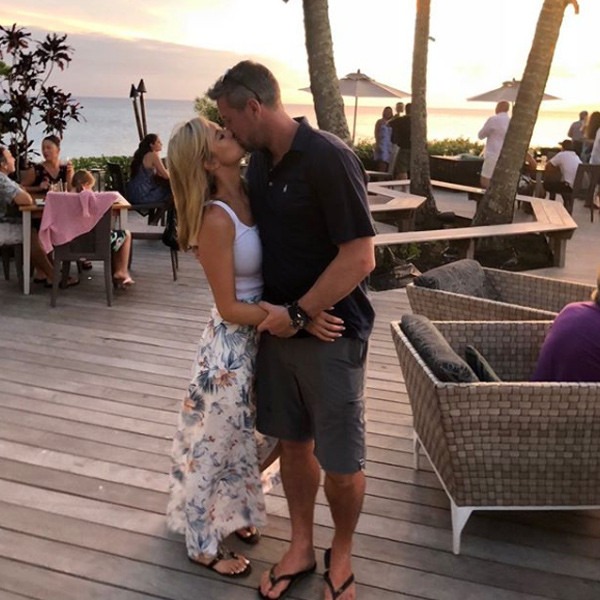 Instagram
Some relationships are simply meant to be!
Today marks a very special anniversary for Christina Anstead and her husband. As it turns out, it's been two years since Ant Anstead picked up the phone and asked the Flip or Flop star out on a date.
To mark the unforgettable occasion, the happy couple took to Instagram and shared more than a few heartfelt words about each other.
"2 years ago today this guy called me for the first time. I had just left @wecarespaca (where I had checked myself in for 3 days of fasting my mind body and spirit) while there I had really focused on making positive changes in my life," Christina began in her post. "On 10/27 the first night of my stay after Reiki and spiritual healing a lot of emotions came up and I was feeling sad about a lot of things. I called my friend @claytonjennings1 and asked him to pray for me. He prayed I would find a man who treated me and my kids with love and respect, that I would no longer play small, I would step into the life I deserved and that from that day forward everything would begin to fall into place."
She continued, "The next day I woke up with a text from a friend of ours named Walter who had just met Ant and thought we were the perfect fit. 2 kids, similar careers, just gone through a divorce and he was a really NICE guy. Seemed too good to be true, but the timing of the Clayton call seemed like Fate was dealing me a lucky hand."
As you likely could have guessed, Ant called and the pair agreed to a first date just a few days later.
"We have literally been inseparable ever since. I told my dad at a hockey game a week after we met that we were going to get married," Christina recalled. "He said, 'Well if you are saying it then you probably are.'" Now 2 years later—married with a wonderful blended family, careers we both love and beautiful baby boy."
For those wondering if the feeling is mutual, it's safe to say Ant also knew right away that he found someone special in Christina.
In his post, the TV host shared just how much Christina changed his life for the better.
"Straight away I knew I knew you! Since then we have done so much! It's crazy!! Two years ago I was lost! I was half! And You made me whole! You completed me! You get me! I love you! And I love our imperfections!" he shared. "I continue to pinch myself every day."
Looking ahead, the happy couple and their family are looking forward to the holidays in Orange County, Calif. Christina has another season of Christina on the Coast coming to HGTV. And no matter what bumps you may be experiencing, these two prove better days are ahead.  
"Life has a funny way of letting things fall into place when you least expect it," Christina shared.