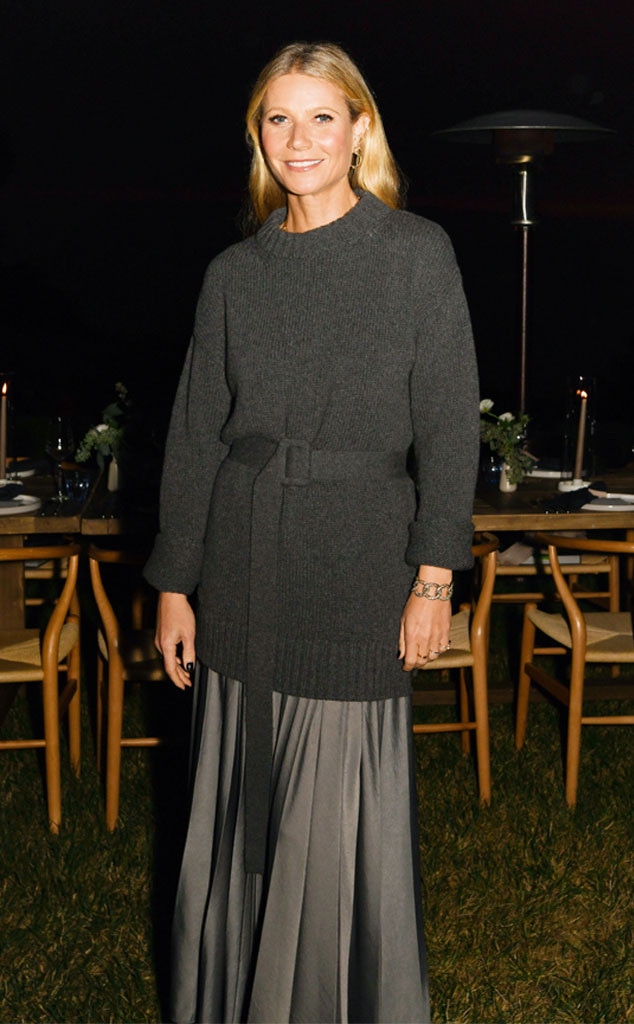 Courtesy of Emma Fell
The goop experience travels well.
Gwyneth Paltrow brought friends of her lifestyle empire together on Saturday for an intimate outing that delighted all the senses in honor of goop Sundries—goop's first permanent hotel retail experience—at the Rosewood Miramar Beach Resort in Montecito, Calif.
Select guests coming in from Los Angeles had the pleasure of cruising up the coast behind the wheel of a new Lincoln luxury SUV, either the smaller Corsair or midsize Aviator, both of which embody the automaker's commitment to personal comfort in design and engineering, ensuring that the fun began when the drive did.
Over the past year Team GP has defined regional hospitality with goop on the Farm in Nashville and goop by the Sea in Nantucket, so goop by the Beach started off auspiciously enough with guests being treated to green juices and clean bites at the hotel while we checked out the new store and mixed our own essential oil potions—which, speaking from experience, came in handy later to ease the transition back to reality once the fantastical weekend was over.
Then we made our way across the grounds to tables overlooking the Pacific Ocean—this was all on a 75-degree afternoon, incidentally—where we were treated to charcuterie platters and a four-pour wine tasting courtesy of NetJets Vintner Circle.
In theory, the experience could have ended there. It still would have been an exceptional afternoon.
But after quaffs of Rosé, Sauvignon Blanc, Malbec and a Merlot that'll have you disavowing any Sideways-induced snobbery, we were then ferried by a fleet of Lincolns, the evening's automobile partner, to a nearby private estate, just in time for sunset.
Paltrow, clad in G. Label, personally welcomed the group and thanked all those who made the evening possible, including their friends at Chase Sapphire. And then...
Well, it was time to eat, obviously.
We sat down to a farm-to-table dinner from chef David Kinch, the three Michelin-starred owner of Manresa in Los Gatos, Calif. The feast included an amuse of sea urchin with lime and black cardamom; spot prawns with spicy cucumber and avocado; black cod on mushroom and parmigiano risotto; and cranberry soup with fall fruits, while the wines paired with each course were from St. Supéry Napa Valley.
The conversation flowed along with that wine, and—because they thought of pretty much everything—there were even some cozy throws to wrap ourselves in as the weather cooled off. 
At the end of the night, gift bags stuffed with goodies such as the GoopGlow Microderm Instant Glow Exfoliator awaited.
We may not get pampered like that every weekend—but at least our skin can look as if we do.
The goop Sundries shop at the Rosewood Miramar Beach Resort in Montecito is now open.