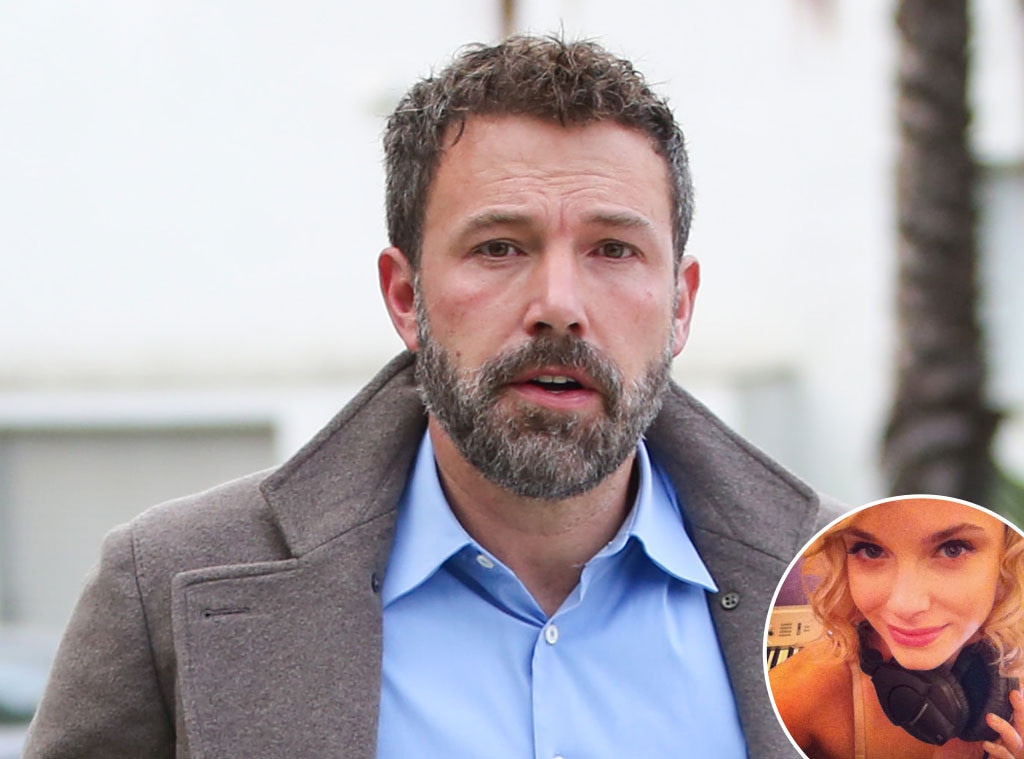 BG004/Bauer-Griffin/GC Images/Facebook
No, Ben Affleck is not in a new relationship.
The Oscar winner sparked romance rumors over the weekend when he was spotted spending time with musician Katie Cherry. The duo stepped out together on Saturday to celebrate Halloween in West Hollywood, where a stumbling Affleck sparked concerns over his sobriety. The 47-year-old star later addressed his sobriety "slip" while talking with photographers outside ex Jennifer Garner's home.
"Well, you know, it happens," he told paparazzi on Sunday. "It's a slip, but I'm not going to let it derail me."
As for his relationship status, E! News has learned that, despite reports, Affleck and film composer Cherry are not dating and that they have only seen each other a few times.
"Ben has dated over the past year but this is nothing that serious at this time," a source tells E! News of the actor, who shares three kids with his ex, Garner.
According to Us Weekly, Affleck and Chery met on dating app Raya "a few months ago," with a source telling the outlet that they're "very into each other."
However, it sounds like Affleck is focusing on his health right now. Addressing the actor's weekend sobriety "slip," a source tells E! News, "Yes this was a stumble, and he is working to get back on track."
Before stepping out for the Halloween celebrations on Saturday, Affleck took to Instagram to confirm that he is dating amid reports of him using Raya. However, Affleck used the opportunity to promote a great cause, The Midnight Mission.
"HA, you got me. I'm dating. But let's be serious for a moment and talk about something that is actually important," Affleck began his message. "I have been in recovery for over a year and part of that is helping out others. @themidnightmission is an incredible organization that helps those in need with housing, training, development and recovery. I'm making a donation today because there are people battling addiction every day that don't have the resources and need help. @raya, you in? Who else is with me? Click the link in my bio to donate."
It's been almost exactly one year since Affleck finalized his divorce from Garner. The duo announced their split in June 2015.