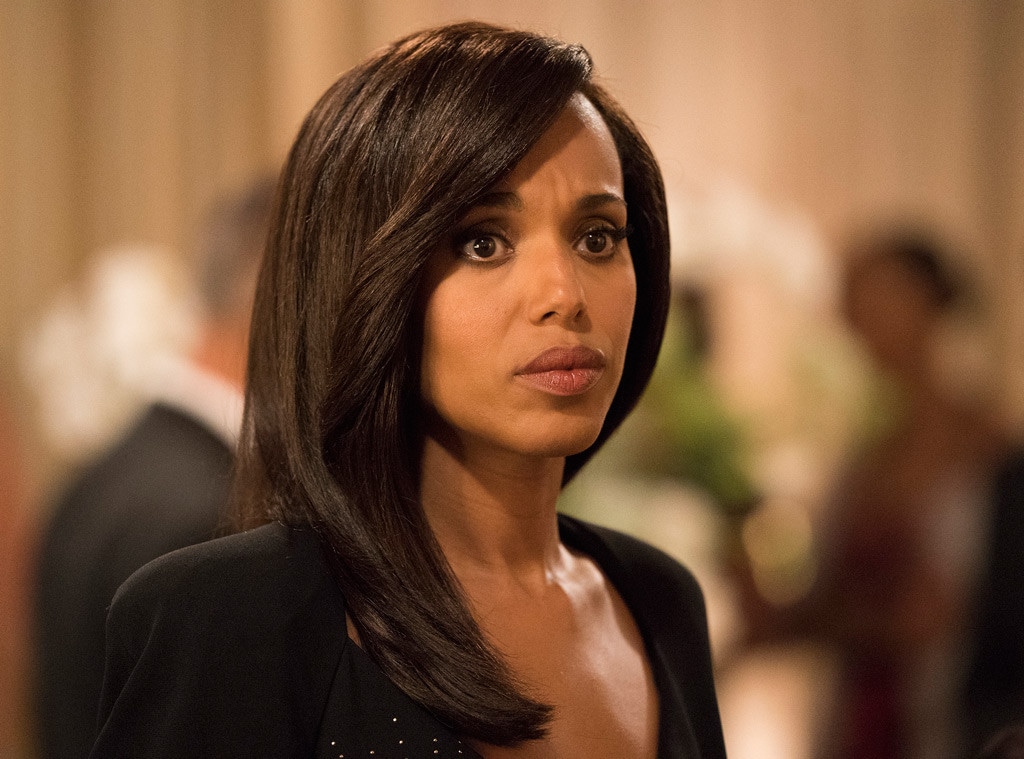 ABC
Olitz forever!
Scandal's Kerry Washington took to social media to share what is, quite possibly, the cutest Scandal reunion picture yet. In the photo, Washington is pictured with Tony Goldwyn, he played her on-screen love interest President Fitzgerald Grant. And it wasn't your typical reunion, as Washington points out…they were the only two to show up wearing merchandise from their own show. Washington had a B613 sweatshirt on, Goldwyn had a shirt with the hashtag #TGIT on it.
"Had a #ScandalFam reunion over the weekend. It was AMAZING to see everyone. But these two losers were the only ones who showed up in merch," Washington wrote on Twitter.
The two costarred opposite each other for seven seasons on the ABC political drama. The series wrapped up in April 2018.
Since the end of Scandal, Washington took to the Broadway stage in American Son opposite Supergirl's Jeremy Jordan and The Good Wife star Steven Pasquale. The play was adapted and filmed for Netflix and drops on November 1.
"That's the last thing I thought I'd do, because Broadway is hard! But all of the actors that I respect the most come from the theater and return to it. I love the Denzel Washington model of, every three or four years, he goes back and does something amazing that keeps his muscles in shape as an actor. I wanted to make sure I was asking that of myself," Washington told The Los Angeles Times about doing Broadway right after Scandal. "I guess it was also a palate cleanser. This character is everything that Olivia Pope wasn't, and that also felt like a really good challenge for me to swing the pendulum."
See more TV cast reunions in the gallery above.