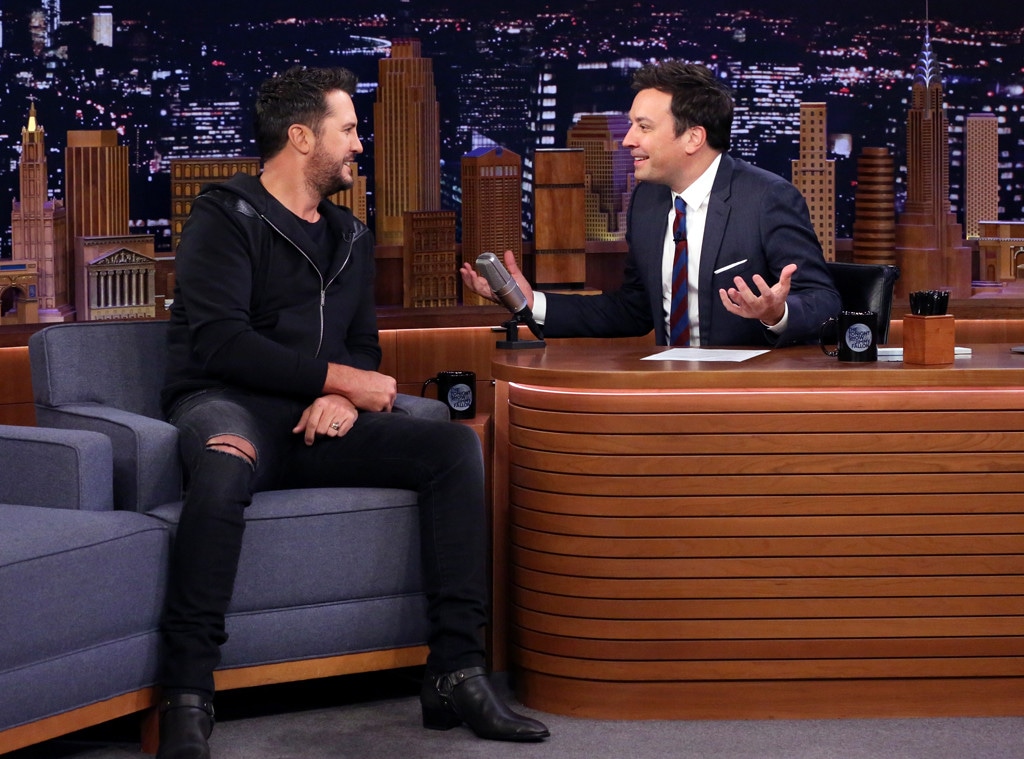 Luke Bryan can shake a lot of things, but he can't seem to shake off his Super Bowl 51 performance.
Back in 2017, the country superstar sang the National Anthem live at the big game, but now he says the coveted gig isn't all it's cracked up to be. In fact, as he recalled on Sunday's The Tonight Show Starring Jimmy Fallon, the set involved a lot of moving parts.
"I sign on to the anthem at the Super Bowl and when I got the call, you're like, 'Do you really want to put yourself through this mental torture?'" the football superfan told host Jimmy Fallon. "You either get the anthem right or you don't, first of all."
As it turns out, rehearsing "The Star-Spangled Banner" required days of practice and, just to amp up his nerves even more, his friends placed bets on just how his performance would go.
"Man, I got country music buddies calling me like, 'Hey man, you wearing a hat or not?'" he recalled, noting that some were betting on how long his performance would last. "I'm like, 'I don't know! I'm singing in front of—leave me alone!'"  
And, don't even get him started on the fighter jets. As he quipped, "I will never do that to myself"
But nevertheless, he pulled it off and delivered an amazing performance. And celebrated in true Luke Bryan fashion. "I get to the box, after I perform," he said. "And I'm just like, 'Somebody get me a vodka drink right now so I can get my life back on track.'" 
Today, he's still shaking. "I mean, you've been in those situations where you're so nervous, like, your face locks up," the 43-year-old told Fallon. "It feels like you have rigor mortis setting in."
(E! and NBC are both part of the NBCUniversal Family.)