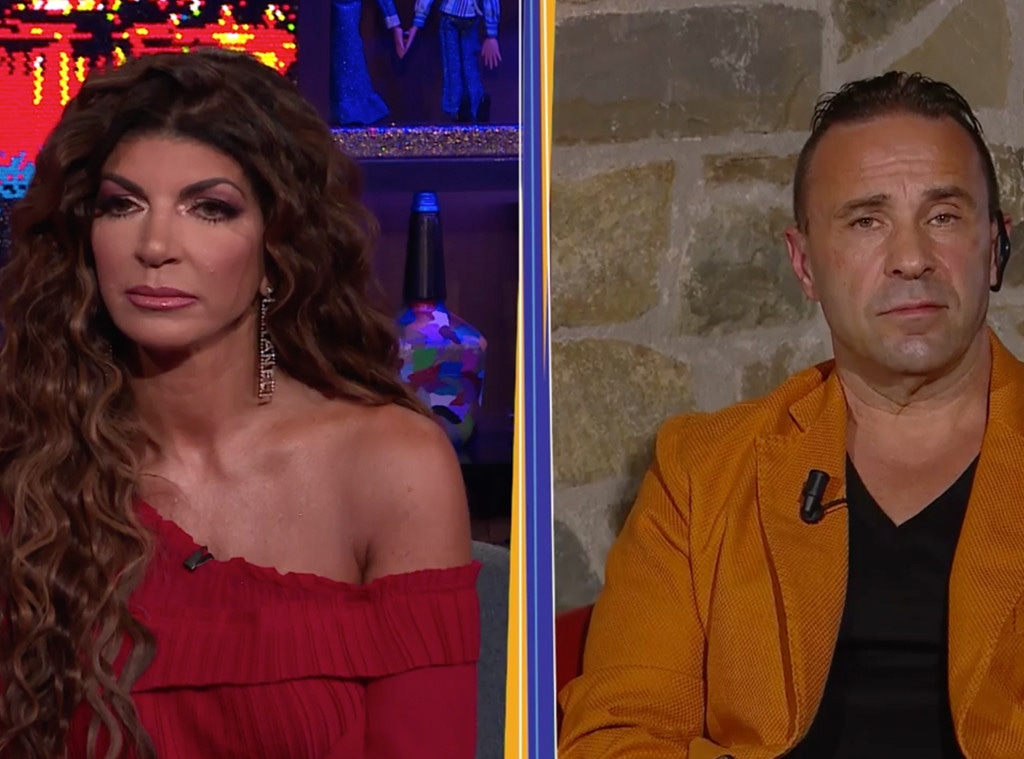 Bravo
Teresa Giudice and Joe Giudice…no longer a united front?
The couple shot to fame on The Real Housewives of New Jersey, and then found themselves in the crosshairs of law enforcement with fraud charges. Teresa served time in prison first, then Joe on a longer sentence. Following his release, Joe, who is not an American citizen, was placed in an ICE detainment facility while he awaited news of his appeal to keep him in the United States. Joe eventually successfully petitioned to be released back to his birthplace, Italy, while waiting for his appeal to process.
While all this happened, the couple were tabloid fixtures with both being photographed with mysterious partners while the other was locked up. The Giudices are now set to tell all with Andy Cohen in The Real Housewives of New Jersey Special Event: Joe and Teresa Unlocked.
In a preview of the joint interview, Andy points out that Joe was photographed with other women while Teresa was in prison and asks Joe if he was faithful to Teresa. "I was, actually, yeah," he says.
And was Teresa faithful while Joe was in prison? "I don't know, I don't think so," Joe says.
In another preview released by Andy,the host says, "Now the entire fate of the Giudice family hangs in the balance as Joe awaits overseas for a final verdict about where he'll spend the rest of his life."
The preview features Teresa and Joe with some choice soundbites, including:
"Did she have anything to do with what happened to Joe and I? Was she a rat?" Teresa says.
"Did I feel like he was faithful? No," Teresa says.
"You were photographed with women also," Teresa says.
"That's why it made it OK for you?" Joe asks.
"I'm just happy he's free," Teresa cries.
The special interview airs Sunday, Oct. 27 at 8 p.m. on Bravo.
(E! and Bravo are both part of the NBCUniversal family.)