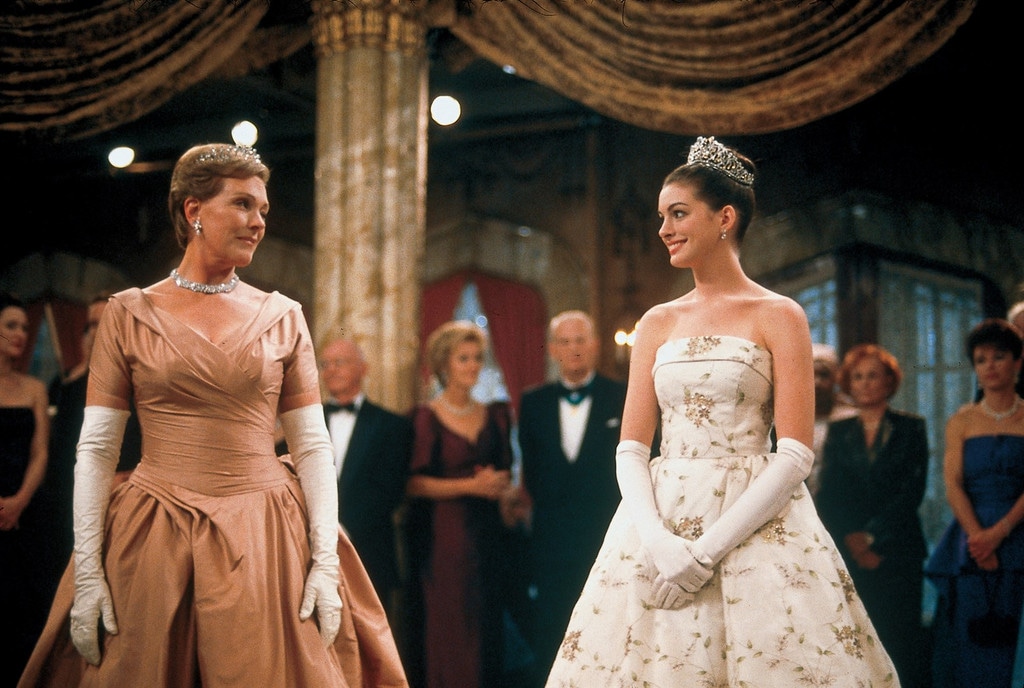 Walt Disney Studios
A queen is never late to movie news. Everyone else is simply early.
During a Thursday appearance on Watch What Happens Live, Julie Andrews dished on whether The Princess Diaries 3 is already in the works.
"Well, the truth is I haven't heard," Andrews, who plays Queen Clarisse Renaldi of Genovia, told host Andy Cohen. "But there's been talk about it for quite a while. I think [co-star Anne Hathaway] had or is having a second child and she's busy and I've been busy. I think if it happens, it would be lovely, and if it doesn't, I wouldn't have known about it."
Conversely, Hathaway⁠—a.k.a  Mia Thermopolis—confessed earlier this year that the film is indeed further along than what Andrews suggested. "There is a script for the third movie," the Devil Wears Prada actress told the host. "There is a script. I want to do it, Julie wants to do it, Debra Martin Chase, our producer, wants to do it. We all really want it to happen."
Hmm, interesting.
Hathaway, however, did note that there would only be a third installment if it's the right story. "It's just, we don't want to do it unless it's perfect," she previously admitted. "Because we love it just as much as you guys love it. It's as important to us as it is to you and we don't want to deliver anything until it's ready. But we're working on it."
For Andrews, it would be a tribute to the franchise's late director Garry Marshall. 
"I think we might do it in honor of him," she mused to Buzzfeed News in 2017.  "Annie had an idea that she wanted to pursue about it, and I'm all for it, so if she'd like to."
(E! and Bravo are both part of NBCUniversal.)