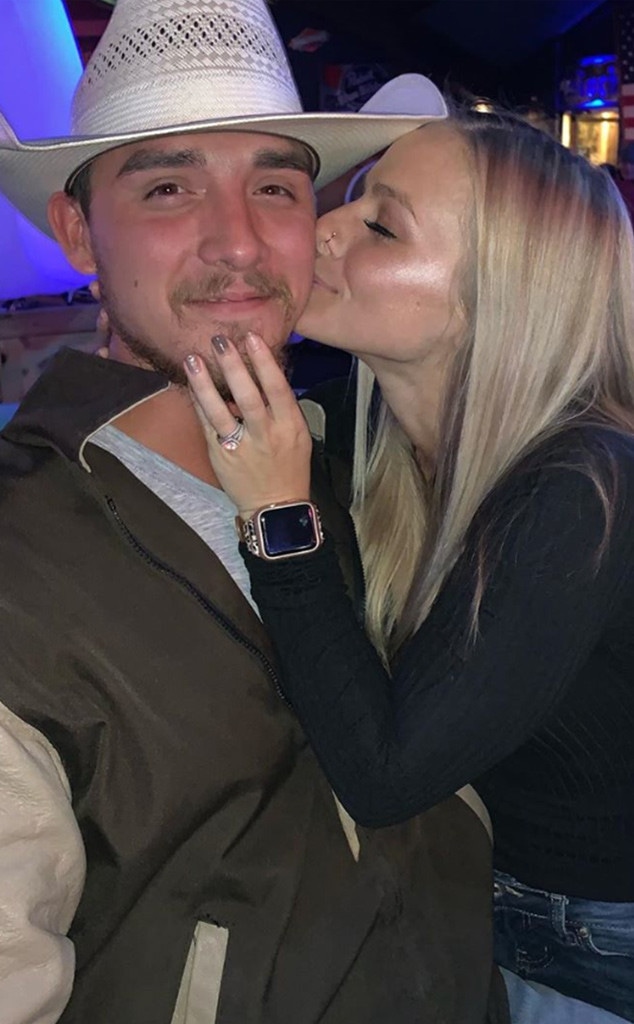 Instagram
Mackenzie McKee is ready to give her husband a second chance.
Close to two months after announcing she was "freshly single," the Teen Mom OG star had a big announcement to make on Instagram.
As it turns out, she's back together with her husband Josh McKee who recently planned an unforgettable proposal.
"This man.... I will never forget my 25th birthday. 6 hours of opening up clues and going on a scavenger hunt," she shared on social media with a collage of photos from the romantic moment. "Even putting on a dress you picked out."
Mackenzie continued, "I still can't believe the work God has done. My ring is beautiful and I choose you over and over. Here's to new beginnings in Christ. #youdonthavetounderstandourlovestory."
Of course some followers had to be critical of the proposal with one thinking the couple's drama was to "get back on TV full time."
Mackenzie saw the comment and couldn't help but clap back with an epic response.  
"Which I find hilarious. That Josh made the cameras leave during this so it can just be me, the two of us and the photographer he hired and have it authentic. You guys kill me," she wrote in the comments section. "He has been planning this since before we picked filming back up and honestly wasn't happy to know they would be down that day."
The couple share three children together and have documented their lives for MTV's Teen Mom franchise. As for what led to their brief separation this past summer, it's safe to say there were many factors.
Back in August, reports surfaced that Josh was unfaithful to his wife after two women claimed he was kissing another girl at a Texas bar. He would later call the cheating allegations against him "bull crap."
"We found our way back to each other even when we thought it was impossible," Mackenzie shared with People who was first to report today's news. "I fell in love with a new man."
She continued, "Our marriage has always needed fixing. It's always needed help. I had been angry with him for a long time and had never really forgiven him for the past."
With help from a marriage counseling retreat, Josh's newfound faith in Christ and forgiveness, the pair is ready to move forward stronger than ever. "I know he loves me more now than he ever has," Mackenzie shared with the publication.