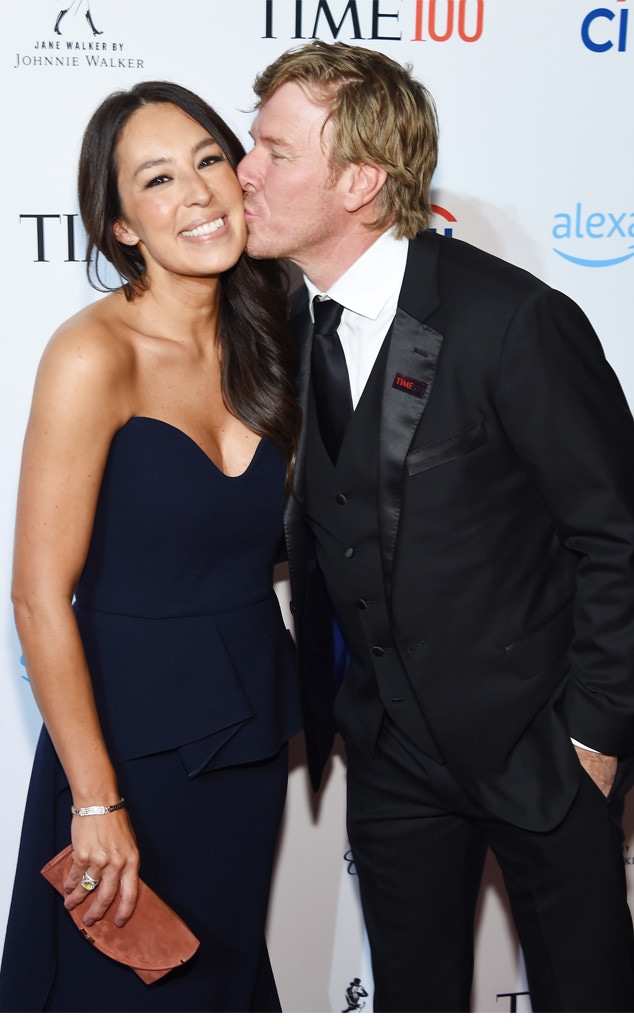 Larry Busacca/Getty Images for TIME
If it were up to Chip Gaines, his family would continue to grow.  
The Fixer Upper alum and his famous wife and co-star Joanna Gaines just welcomed their fifth child last year, but during a sit-down with Willie Geist for Sunday Today, Chip hinted at wanting more youngsters. 
According to a teaser clip released from the interview, Joanna was explaining the value gained in learning from their losses while Chip was listening and simultaneously falling more in love with his wife. 
"I love you. When you were just saying all those things, my heart just burst open…like I could see Crew having a little sibling and me being like, 'I love this woman!'" he told her enthusiastically. 
Meanwhile, Joanna wanted Geist to change the subject. "When I'm 50, Chip's going to want more kids. Just know, this is going to be like the headline forever— 'Jo's pregnant again,'" she said. 
The famous home designer explained, "Chip with children is like [business]—there's never too many. I'm like, 'Chip I think we've got enough business, I think we're good!' That's how Chip is with children. He's like, 'I just think we can keep having them!' I think Chip just loves a full plate."
The pair have a full plate indeed. Between five youngsters between the ages 14 and 1, as well as business ventures that include a bakery, restaurant, magazine, hotel and media company. Phew—we're exhausted just reading that list. 
As for whether their future holds more children, well, that's for them to decide. 
For the full interview with Chip and Joanna, tune in to Sunday Today on Oct. 27.
(E! and NBC are both part of the NBCUniversal family.)