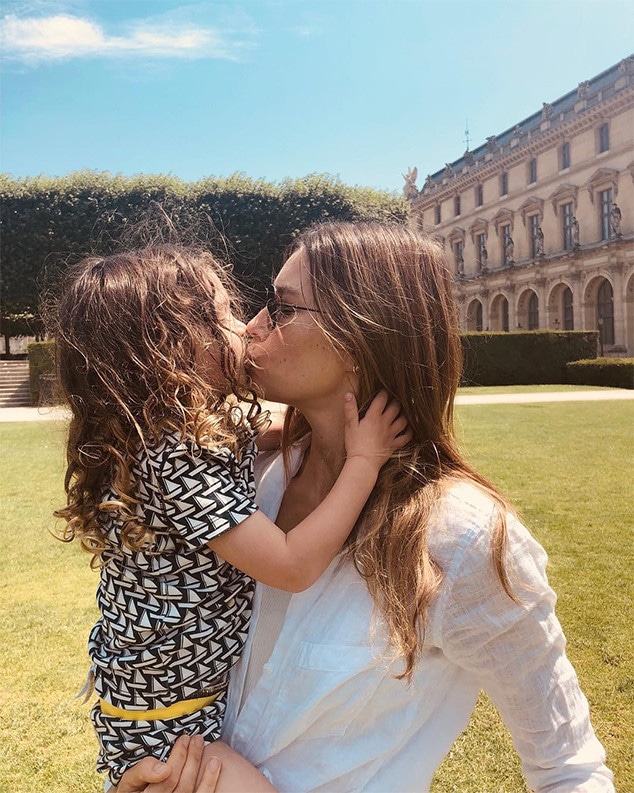 Instagram
It doesn't sound like Silas Timberlake has his heart set on Olympic skiing anytime soon. 
As Jessica Biel explained on Late Night With Seth Meyers, her 4-year-old son with Justin Timberlake wasn't such a fan of the sport when his celebrity parents introduced him to it when he was just a toddler. 
"We tried I think too early," she told Seth Meyers. 
"I've seen videos of 2 1/2-year-olds enjoying..." Meyers responded. 
"So have I," Biel quipped. "Not my kid."
She recalled, "He was just like, 'What, what, what is this?' And then you put the skis on and he was like, 'Really? Seriously? I can't even move in this giant…I'm covered in down.' He was not excited about it." 
"I do feel like if you have a bad first experience with something, that will set you back a decade," the host said. 
"Yeah, I'm worried," Biel admitted. 
While she and the pop crooner typically keep their 4-year-old son out of the spotlight, the Limetown actress has been sharing bits about the youngster during her press tour for the Facebook Watch show, including that her son is coming up with his own punch lines. 
During an appearance on The Ellen DeGeneres Show earlier this month, the star recalled the family's trip to St. Louis for Timberlake's tour. 
Silas "was doing a bit about 'I don't like waffles anymore. I don't like waffles,' Biel explained. "And Justin goes, 'What? What do you mean you don't like waffles? Are you insane?"
"He goes, 'I'm in St. Louis,'" she said. "That's a good joke! I'm stealing that joke. That was really impressive." 
Nevermind skiing—it sounds like comedy might be in Silas' future!