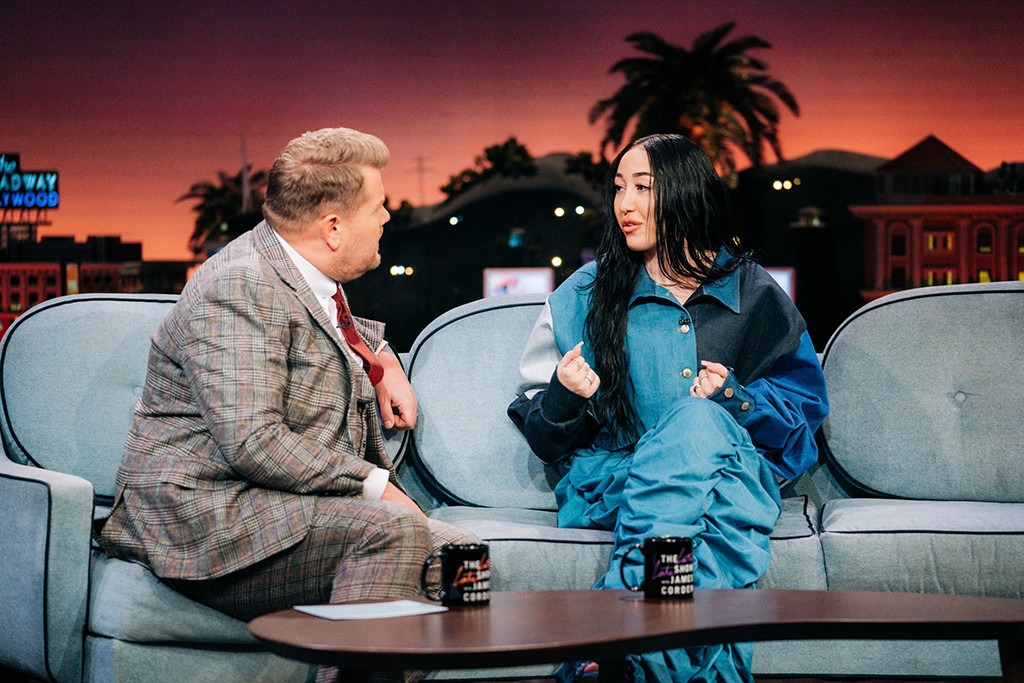 Terence Patrick/CBS ©2019 CBS Broadcasting, Inc. All Rights Reserved
Noah Cyrus is opening up about her battle with anxiety and depression.
The 19-year-old singer spoke about mental health during Tuesday's episode of The Late Late Show.
During the interview, James Corden asked the artist about her LONELY collection. The apparel line was launched in partnership with The Crystal Campaign to support The Jed Foundation—a nonprofit that protects emotional health and prevents suicide for teens and young adults across America.
"It's something very close to my heart," Cyrus said. "I've struggled with anxiety and depression since I was 10 or 11 years old. So, I think it's a huge topic. One of the things that I've always wanted to use this platform [for] was to talk about my mental health and help young adults all around America and everywhere in the world know that they're not alone."
She then said she wanted to use her anxieties "for good and not evil."
"Don't let it take over my life like it has been for all of these years," she added. "I want to be able to talk about it, raise awareness and let kids all around the world know they're not alone."
Cyrus has opened up about her mental health journey before, including while talking about her EP Good Cry during an August 2018 interview with L'Officiel.
"This EP is mostly just about how my emotions have been, and about my anxiety, and about how I've been struggling with depression, and how it's okay to feel those feelings," she told the publication at the time. "A lot of people like to judge you, and make fun of you on the internet, and people make you feel crazy whenever you're in a depression or having anxiety or having a panic attack. It's about that and being sad and having your emotions and not being able to ignore the feelings you're having."