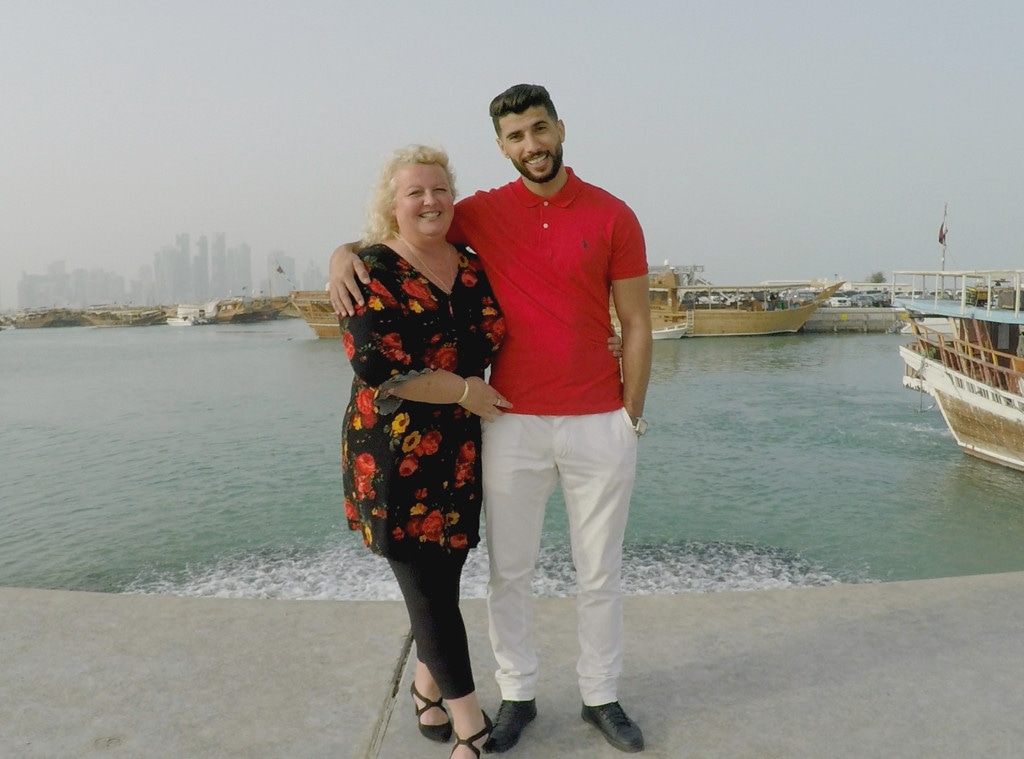 TLC
Not every couple found their happily ever after on 90 Day Fiancé: The Other Way.
E! News has learned Laura and Aladin are no longer together following the "Tell All" reunion. The two, who were part of the inaugural season of the TLC reality show that followed Americans moving overseas for love, ended the reunion divided. Filmed roughly six weeks after their three-day marriage ceremony in Qatar, Laura and Aladin shared their issues with each other for the other couples and viewers at home to see.
Aladin said he wanted a divorce following several weeks of fighting and what he said was disrespectful behavior. Laura charged it was because her pension was cut and her money was running out. Aladin said the breaking point was when she left to get coffee without telling him or his family where she was going.
But as the reunion came to a close, Aladin told host Shaun Robinson he would consider marriage counseling.
"I want to fight for my marriage," Laura said through tears at the reunion. "I love Aladin and I thought he truly loved me…I don't know what's happened to him."
"I truly believed and trusted him. I felt that our love was really real, but I don't know. I just don't know. I really thought he loved me. I really, really did," she said.
Laura, 51, met her 29-year-old estranged husband on social media. After chatting online for months, she traveled to Qatar to mete him and three days into their trip, they were engaged to be married…and then secretly married. The two had a three-day marriage in Tunisia documented for the show. While cameras followed them, the two fought over Aladin's social media followers and Laura's desire to use sex toys in the bedroom. Laura's adult son Liam took issue with the relationship, but at the wedding ceremony he said he wanted his mother to be happy. At the reunion, Liam said he knew the split was inevitable.
Since the reunion, Laura has been documenting her trip to Ecuador where she visited fellow cast member Evelin.
On Instagram, Laura posted a message to her followers about the final of the season. "OK, I lost my marriage due to this show, however what I have lost in a husband I have gained so many amazing, wonderful friends and I was able to work with a really fantastic cast. So, I lost something, but I have gained a lot," she said. "I so much appreciate your support and being with me and understanding and cheering me own all the time."
Aladin does not have any posts with Laura on his account. In an Instagram story question and answer, Aladin was asked if he was still with Laura. "No. Definitely not. But I wish her no harm and wish her good luck with her future men," he wrote.
90 Day Fiancé: The Other Way season one might before, but 90 Day Fiancé: Before the 90 Days continues on Sundays at 8 p.m. on TLC. The mothership of the franchise, 90 Day Fiancé, returns for a seventh season on Sunday, Nov. 3 at 8 p.m. on TLC.