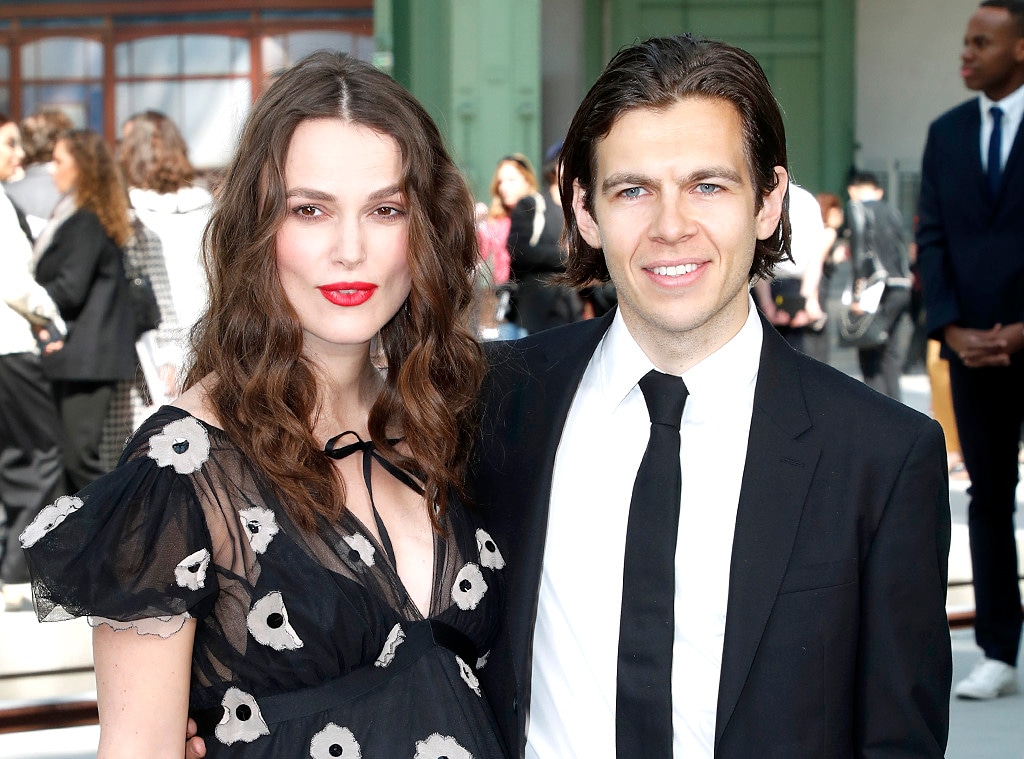 Bertrand Rindoff Petroff/Getty Images
A name fit for a princess.
Keira Knightley has kept her second child's birth a fairly private matter. She revealed she had quietly given birth 6-weeks-after her labor took place, and now in a new interview with The Telegraph, she revealed her daughter's name. Keira and husband James Righton named their second daughter Delilah. The two are also parent's to 4-year-old Edie as well. 
The actress has been married to James since 2013, and the couple has kept details of their personal life to a minimum. However, in the new interview, the actress detailed how she's handled becoming a mother of two. While she originally planned to take a 6-month maternity leave, the premiere for her newest film Official Secrets fell smack dab in the middle of that. So what's a working mom to do? Pump like she's never pumped before! 
"If I don't do it my boobs will explode," she revealed. "I mean, quite literally. It's going everywhere. So, you know, that's not happening. The pump is with me. It's fine."
Turns out being a new mother helped her acting skills as well. "The the weird thing with acting is that sleep deprivation basically makes your emotions very close to the surface," she shared. "It's much easier to cry. You feel like crying all the time, so I can turn that on like that, so this is great. Thanks kid."
Sleeping isn't an issue for her, but it's definitely something the makeup people on set have had to deal with. "The bags under my eyes are a little bit more, but apart from that, the crying is good!" she joked. 
Congrats on your new bundle of joy!