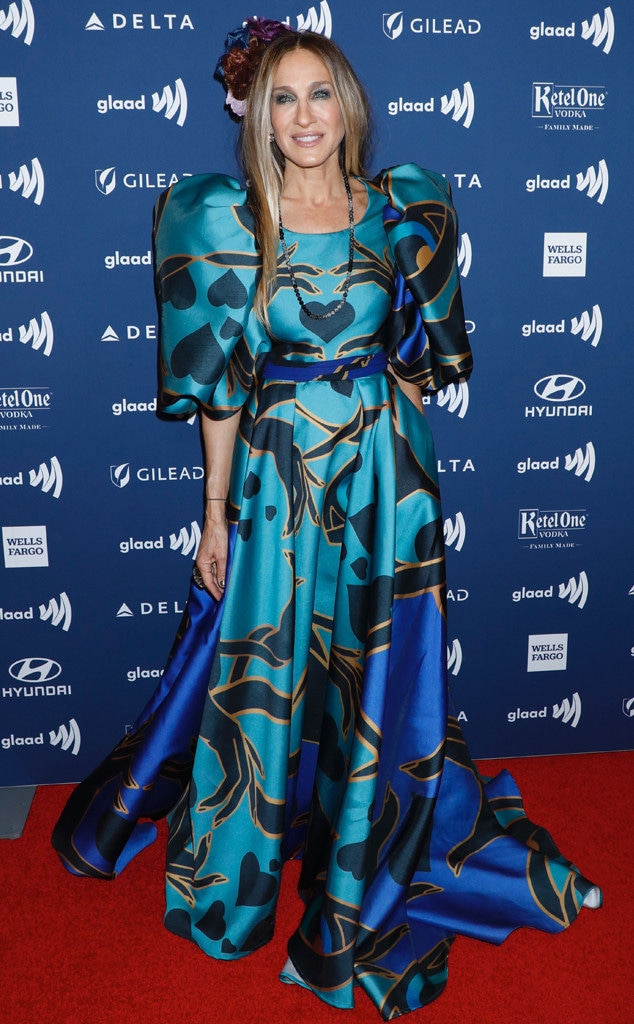 Gregory Pace/Shutterstock
Sarah Jessica Parker couldn't help but wonder, is she a shopaholic just like Carrie Bradshaw?
As it turns out, the answer is a resounding no. "I'm not a crazy shopper," the Sex and the City alum admitted on Australia's 101.9 The Fox radio show. "I haven't been for many years. I mean, I think I used to be a little more so. But shopping sometimes can give me anxiety."
"I feel bad," she continued. "If I buy something, I'm like, 'Oh do I really need that? Will I want that in five years? Is that going to look good on me in 5 years?'"
However, she has picked up Carrie's hoarding habits, which husband Matthew Broderick just can't seem to understand. "I keep thinking like, 'Oh what about when I retire?' which Matt is like, 'We're never going to retire,'" the actress revealed. "But I 'll be like in my closet like, 'I should definitely keep that sweater because when I retire, when I'm in Ireland."
Indeed, slowing down doesn't seem to be in the cards for the married duo.
In fact, come 2020, they are set to reunite on Broadway for the revival of Neil Simon's Plaza Suite. 
"A classic American comedy A legendary playwright An actor whom I get to love onstage and off 2 actors, 6 roles," Parker wrote on Instagram, announcing the news. "Neil Simon's comedy about love, marriage, children and all the absurdity and heartbreak that can happen in room 719...I feel I've waited a lifetime."