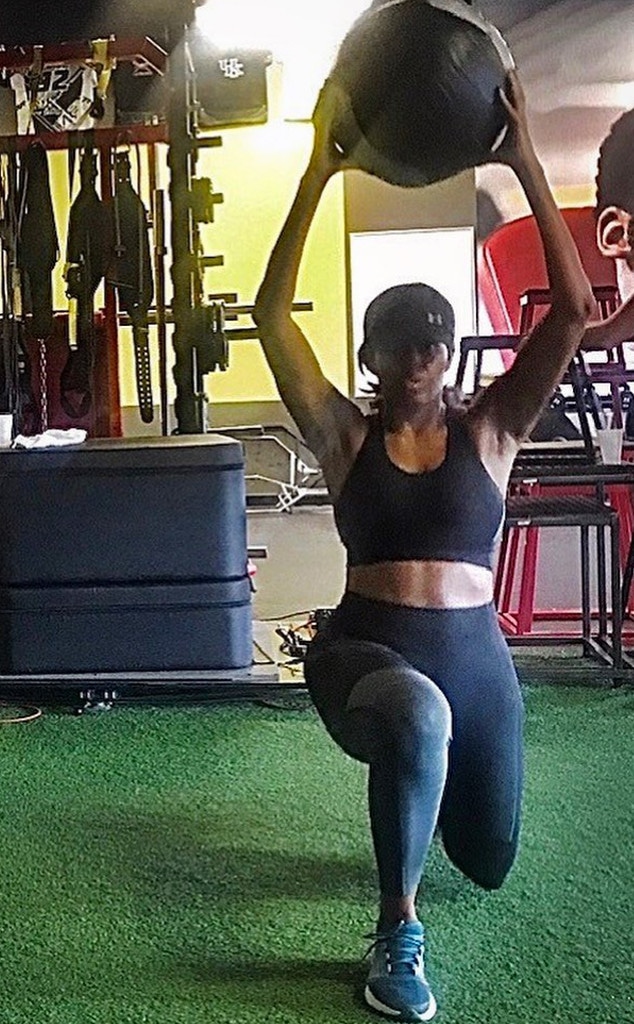 Instagram
Michelle Obama is up in the gym just working on her fitness.
The former First Lady has often impressed others with her commitment to working out (and just about everything else she does)—and she's keeping that habit strong. And, of course, inspiring her nearly 34 million Instagram followers to follow suit.
On Sunday evening, the 55-year-old showed off her strength in a photo of her at the gym. Holding a large medicine ball over her head, the Becoming author is seen making lunges look far too easy. "It doesn't always feel good in the moment," she captioned the snap. "But after the fact, I'm always glad I hit the gym."
In the picture, which showcases her enviable abs, she looks laser-focused during her sweat session. As she asked her fans, "How did you all take care of yourself on this #SelfCareSunday?"
Naturally, her celeb followers were quick to weigh in.
While Tom Brady posted a football emoji in the comments section (reminding the world what he's up to), One Tree Hill alum Sophia Bush opted to cheer on Obama, writing "Okaaaaay" with the fire, clapping and explosion emojis.
Other supporters opted to share their workout regimens with Sasha and Malia's mom.
"The goal is that every morning I go for a two mile walk," one user wrote. "I make it 6/7 days on average." Added another, "Rested and epsom salt bath after my first half marathon yesterday."
And one fan summed up the Internet's reaction to this post perfectly: "If Michelle Obama has time for the f*@king gym, so do you."