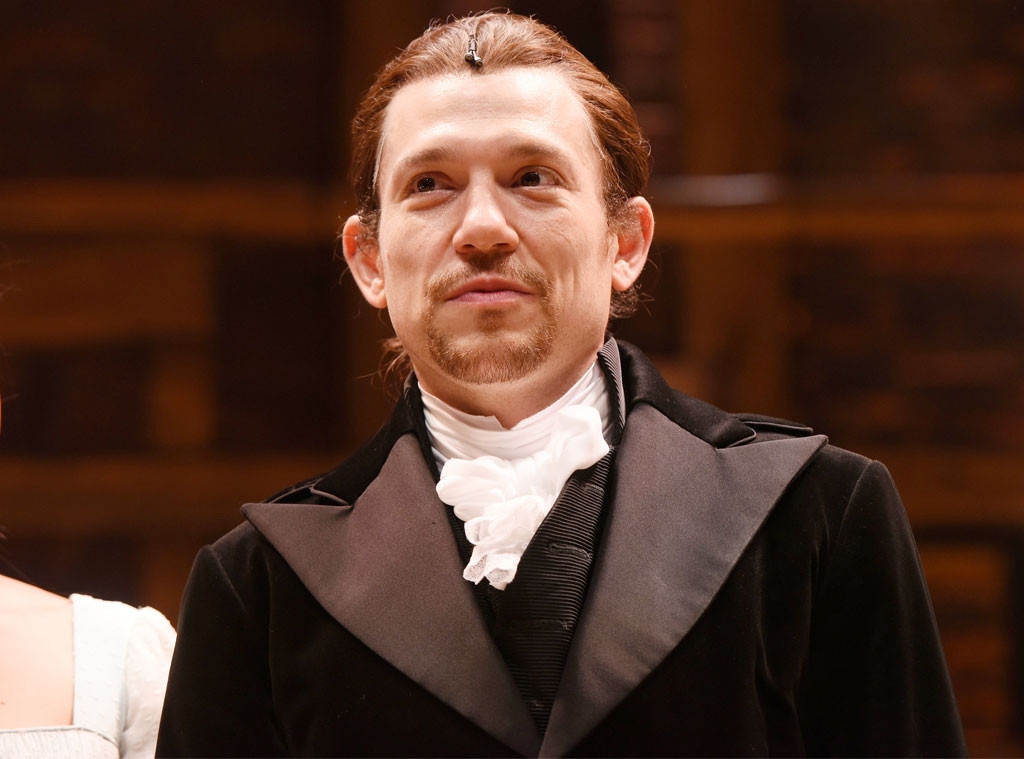 Daniel Boczarski/WireImage
Miguel Cervantes is paying a special tribute to his late daughter.
On Sunday, the Hamilton star and his wife, Kelly Cervantes, said their final goodbye to their baby girl, Adelaide Cervantes, according to People. The outlet reports the Celebration of Life service was held at the Harold Washington Public Library in Chicago with the couple's close family and friends gathered around to pay their respects.
The publication also shares that the 41-year-old actor gave a heartfelt speech about his baby girl. "To all of Adelaide's army, to all who touched her and comforted her and tried to save her, you will always be a part of our family," he said towards the end of the Celebration of Life service. "Adelaide will live on in all of us."
He tearfully added, "I think she's dancing and smiling right now."
People claims that various members of the Hamilton family performed "Til the Calm Comes," a song that Miguel wrote for Adelaide.
The couple's toddler had been battling seizures most of her life due to epilepsy. She was diagnosed with Infantile Spasms when she was 9-months-old.
A week ago, Kelly took to social media to share the heartbreaking news that Adelaide had passed away. She was just three-years-old at the time of her death, which happened a few days before her 4th birthday.
"The machines are off. Her bed is empty. The quiet is deafening," Kelly wrote on Instagram of her daughter's passing. "Miss Adelaide Grace left us early Saturday morning. She went peacefully in my arms and surrounded by love. Finally, she is free from pain, reactions and seizures but leaves our hearts shattered. We love you so much Adelaideybug and forever after."
Just three days ago, Kelly paid tribute to her late daughter's birthday. "Four years ago today you came barreling into this world. Five days ago you left it. We love you so much, Adelaideybug. I hope you're eating alllll the cake. Happy birthday," she wrote, alongside a photo of her husband cradling their bundle of joy.
Additionally, the Hamilton star also honored his baby girl. "Happy birthday to our baby sister," he wrote on Instagram. "We will celebrate you today and every day."
Our thoughts are with the Cervantes family during this difficult time.