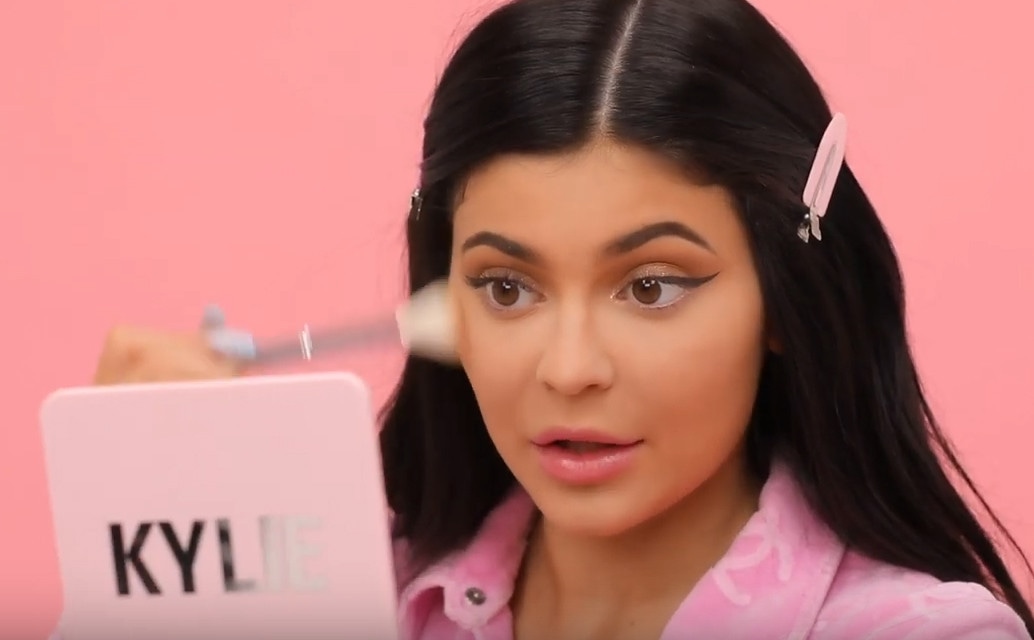 YouTube
Kylie Jenner is giving her fans a look at her step-by-step makeup routine.
In a new video, posted to YouTube on Friday, the beauty mogul shares her everyday makeup look using her go-to Kylie Cosmetics products. In the tutorial, Kylie also dishes about her daughter, Stormi Webster, 1, and her love of makeup.
"Hey guys, it's Kylie! This is my brand new updated makeup tutorial," the Kylie Cosmetics owner says in the opening of the YouTube video. "I know I've done a few of these in the past and I'm always learning new things, so my makeup routine is definitely changing. Also since becoming a mom, it has gone from taking me 30 minutes to do my makeup to now having to do my makeup in 10 minutes."
Kylie adds, "So this is my new routine, I hope you guys like it."
The 22-year-old Keeping Up With the Kardashians star starts off her routine by clipping her hair back out of her face.
After clipping her hair back, Kylie uses her face primer from her Birthday Collection, followed by her Kylie Skin lip mask.
"This is heaven," Kylie says. "It is also launching soon, so stay tuned."
Kylie goes on to explain that since her last tutorial, which she filmed for Vogue, her routine has changed "a lot."
"I've had to cut my routine down a lot," the E! star shares. "This routine really takes me no longer than like 10 minutes."
While Kylie used to start with her eyebrows, she now starts by putting on her foundation.
"My favorite part about doing my makeup is, it's like a therapeutic moment for me," Kylie explains. "I turn my music on, if I'm gonna get ready at night I'll have a glass of wine. Or, I'll have my coffee if I'm doing it in the morning."
Kylie also shares that daughter Stormi is "obsessed" with makeup right now.
"Every time I'm wearing lipstick, she notices," Kylie shares. "She looks at me and she's like, 'Lip! Lip! Lip!'"
So, at what age will Kylie start letting Stormi wear makeup? Take a look at the tutorial above to find out! Plus, see the "Rise and Shine" star show off her vocal skills once again!