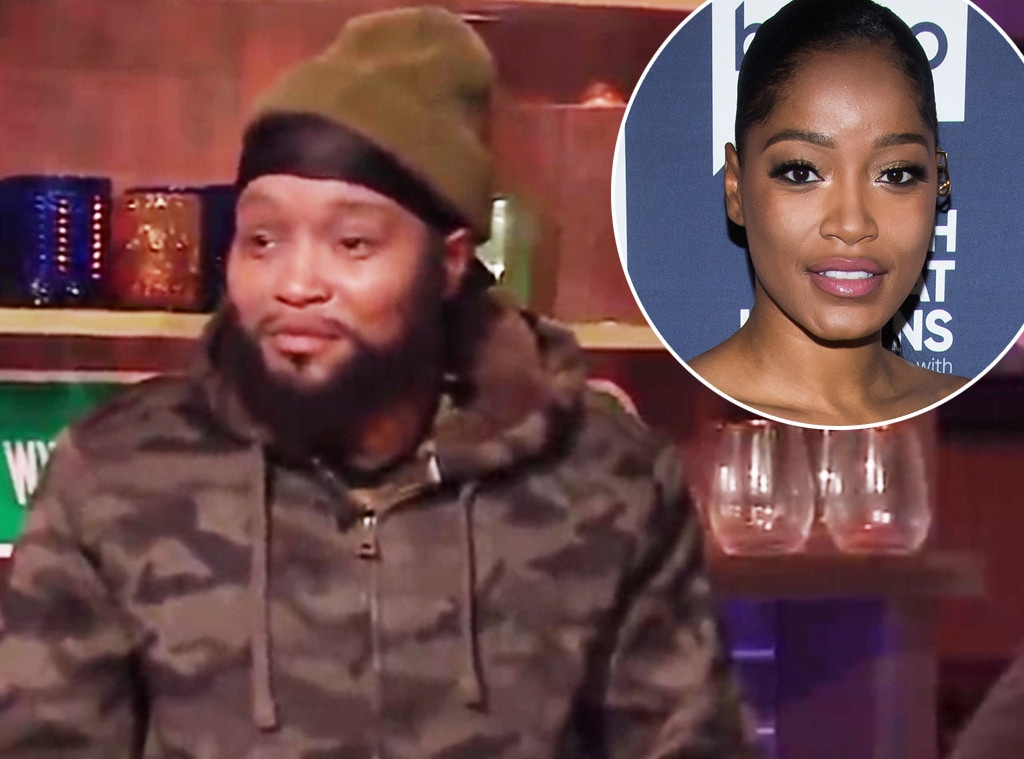 Bravo, Charles Sykes/Bravo
It's time for a little undercover action! 
On Thursday night's episode of Watch What Happens Live with Andy Cohen, guests Jenna Fischer and Angela Kinsey got the surprise of a lifetime. The show's bartenders seemed fairly normal at first. Just two of Andy Cohen's colleagues from the IT department at the show named Keeland and Shawn. After joking with the guys about whether they've seen his browsing history, he later asked them if they thought their appearance on the show would help them get some dates. 
The men joked that they hoped it would and Andy said that they're all ready handy with computers, which is half the battle. After a little witty repartee, Andy shared with the audience and guests that the show is helping to promote a new show on Bravo called In a Man's World, which follows women as they transform into men for a social experiment.
Then Keeland and Shawn reveal that they are actually Keke Palmer and Sara Haines from Good Morning America's Strahan, Sara and Keke. 
"I was trying so hard not to be myself," Keke joked after the big reveal. "Me and Sara called her mom earlier and she said I looked like P. Diddy." 
The two also joke about how much makeup they had to have on their faces in order to get their looks just right. Sara couldn't even get her wig off, and Keke had to hide all of her braids which got a little bit hot under there. Andy can't help but compliment their masculine prowess. "You both are really hot guys," he jokes. "You're really handsome guys." 
They even poked fun at their outfits and revealed they might take them out for a spin in the city later on in the evening. 
You go, guys! 
(E! and Bravo are both part of the NBCUniversal Family.)