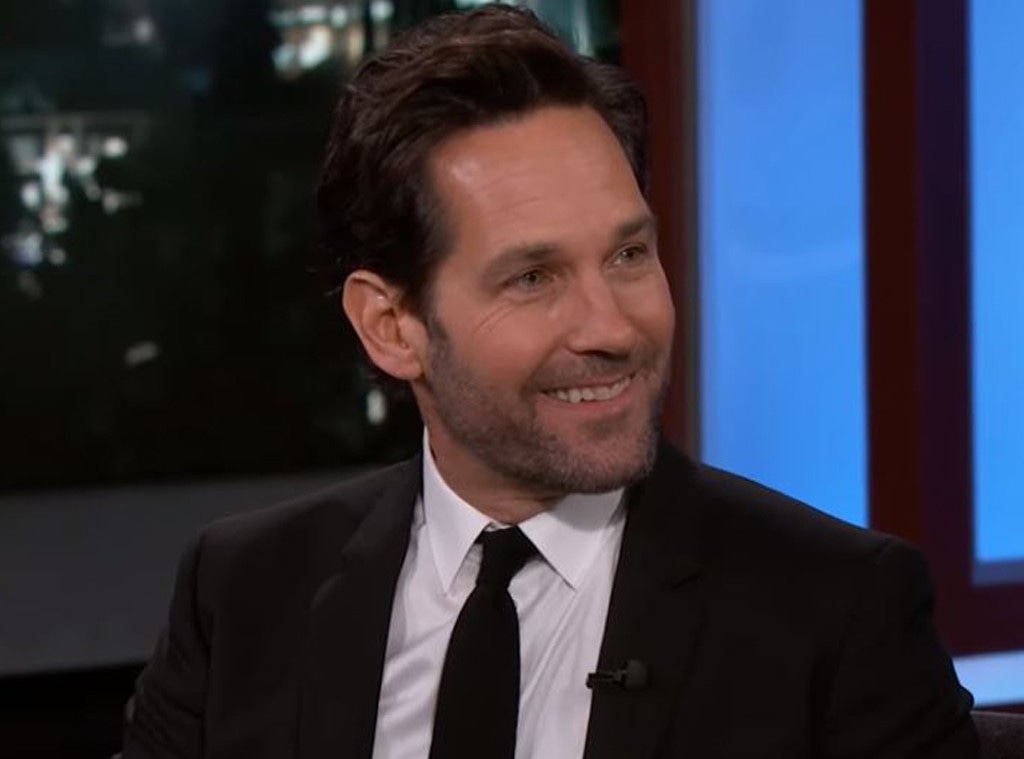 ABC
Paul Rudd has survived most people's greatest nightmare. And now, he's here to tell the tale.
During an appearance on Thursday's Jimmy Kimmel Live!, the Ant-Man star revealed the truly terrifying stunt he had to perform for his latest role on Netflix's Living With Yourself. For the opening scene, he was filmed climbing out of a grave, gasping for air while wrapped in a plastic bag. Yep, you read that right!
"It was horrible," Rudd admitted to host Jimmy Kimmel. "I read the script and thought, 'Oh, what a striking opening! It's really, you know, that's a really cool way to open the show.' And I stupidly didn't think about what it would be like to film it, because I'm also just wearing a diaper, as well."
And, of course, the act was shot on day one and not in private. "I walked to set, which was just in a public park, by the way," he explained. "People are riding their bikes, I'm in a diaper getting into a grave."
Thankfully, his safety was of utmost importance. Peering into the grave, he noticed a tube sticking out and, naturally, asked what the heck was going on. 
The reasoning, he recalled, "They said, 'Well, we have to bury you, so you have to put your mouth over that like a snorkel,' otherwise I wouldn't be able to breathe."
"I had to be wrapped in a bag and then I had to breathe through this tube and they kept putting dirt over me," he continued. "The natural instinct in all of us knows that that's bad. And it was awful. It was terrible."
The worst part about it all, though? "It was cold!" he quipped.
The things he'll do for his art!