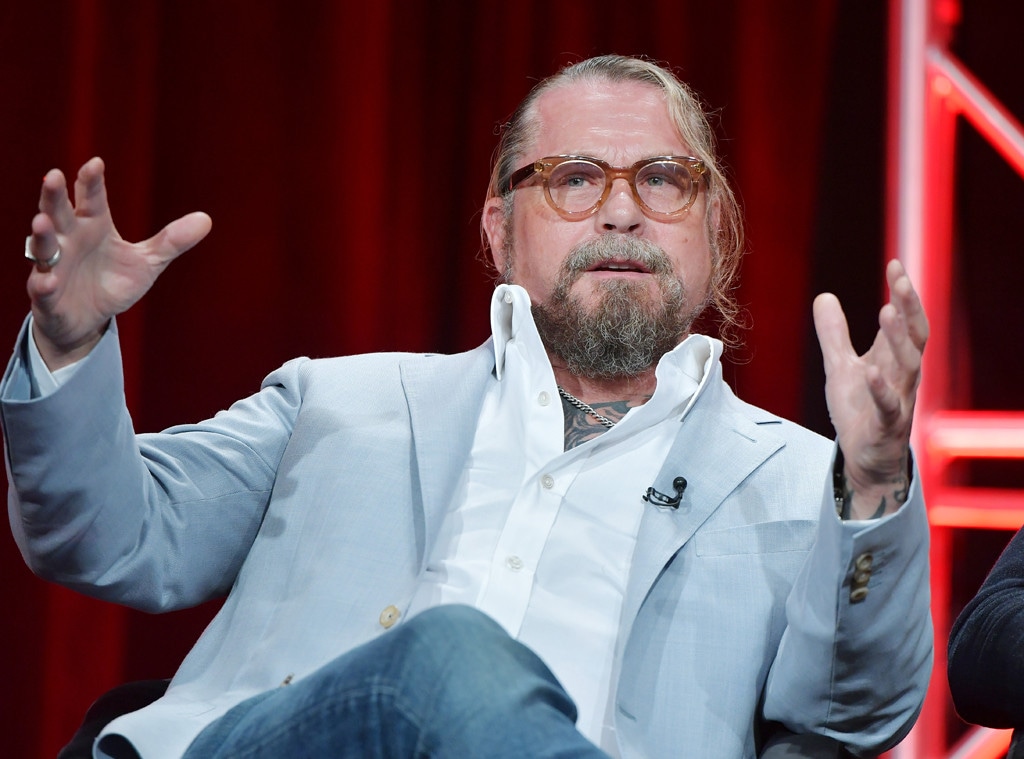 Amy Sussman/Getty Images
FX is parting ways with Kurt Sutter, multiple outlets report. 
The producer and screenwriter, who created Sons of Anarchy and co-created Mayans M.C., announced his firing in a letter sent to the cast and crew of the series spin-off. The strongly-worded note, which was obtained and published by The Hollywood Reporter on Thursday, detailed the apparent findings of an "investigation" into Sutter's behavior on the set of Mayans M.C.
According to Sutter, FX CEO John Landgraf and Disney TV Studios and ABC Entertainment chairman Dana Walden fired him for "all the complaints levied against me." Sutter added, "Not the way I wanted to end my 18 year relationship with FX. At least being fired for being an abrasive dick is on brand." 
FX declined to comment on the matter when contacted by E! News. 
His letter, addressed to "Team Mayans," began, "Apparently, Disney HR and Business Affairs has conducted an investigation into the unacceptable conditions that have been created on the set of Mayans in season 2. As you know, I've removed myself quite a bit this season, allowing others to take a bigger role in producing the show. It appears that philosophy has backfired."
"It's been reported by writers, producers, cast and crew that my absence and subsequent behavior when there, has only created confusion, chaos, hostility and is perceived as abandonment. Or at least that's how Disney has interpreted it. I'm sure it's true," Sutter continued in the letter. 
Sutter, who is married to Sons of Anarchy star Katey Segal, apologized for making "people feel less than or unsupported." He explained, "My intention was literally the opposite. But clearly I've not been paying attention. My arrogance and chronic distraction has created wreckage. Just know, I adore this cast and crew."
Watch:
Katey Sagal and Kurt Sutter Talk Final Season of "Sons of Anarchy"
As his letter came to a close, Sutter assured the team they are in "good hands" with co-creator Elgin James. "As I said at the premier, Elgin is ready to take on the challenge of running the show. I'm sure FX will get him the support he needs to find and follow his vision," the letter continued. 
"For those of you who wanted me gone," Sutter noted, "you win!" The multihyphenate concluded by declaring he does not "need, nor want replies or condolences." "I know where the love is," he wrote. "And for those of you who have it, I'm sure our paths will cross again."
According to The Hollywood Reporter, Sutter's firing did not affect his deal with 20th Century Fox Television to develop additional projects.