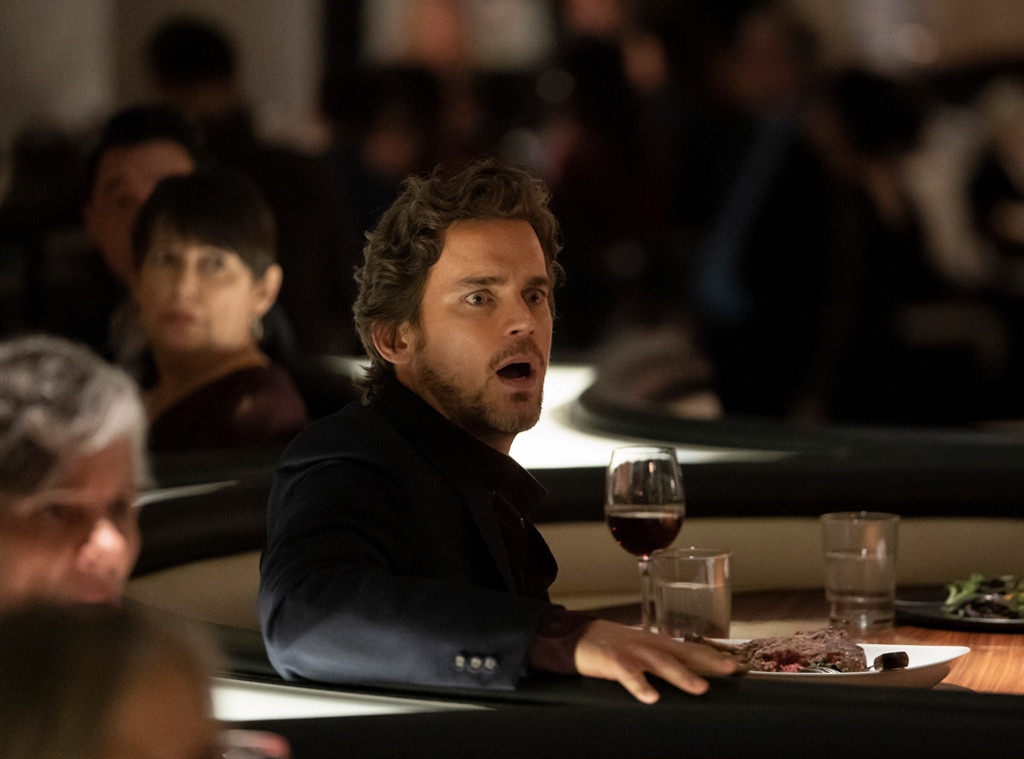 USA
Matt Bomer is hiding something you better best believe Bill Pullman is going to find the truth. At least we hope he will. The first full trailer for The Sinner season three is here and it's safe to say not everything is as it seems with Jamie (Bomer).
In the new season, Detective Ambrose (Pullman) begins a routine investigation into a tragic car accident on the outskirts of Dorchester, but a hidden crime comes to light and he's pulled into one of the most dangerous and disturbing cases of his career. Enter Jamie and Nick (Chris Messina) and a whole bunch of secrets.
"Your story. There's something else going on," Ambrose tells Jamie.
What exactly happened that night? And in college? "Jamie ever told you about what we used to do in school?" Nick asks. "You didn't did you."
The trailer features Jamie and Nick in quite a charged standoff that may leave you yelling "KISS!" at your screen. Just a warning.
"Death isn't going away, it's getting closer," Jamie says.
The season's tagline? "You can't outrun your sins."
The season three cast also includes Jessica Hecht, Parisa Fitz-Henley and Eddie Martinez. Previous seasons starred Jessica Biel and Carrie Coon. Biel remains on board as an executive producer. Derek Simonds is executive producer and showrunner. Adam Bernstein of Fargo and Breaking Bad fame is directing the first two episodes and serves as executive producer. Other EPs include Charlie Gogolak and Willie Reale.
The Sinner premieres in 2020 on USA Network.
(E! and USA are both part of the NBCUnievrsal family.)