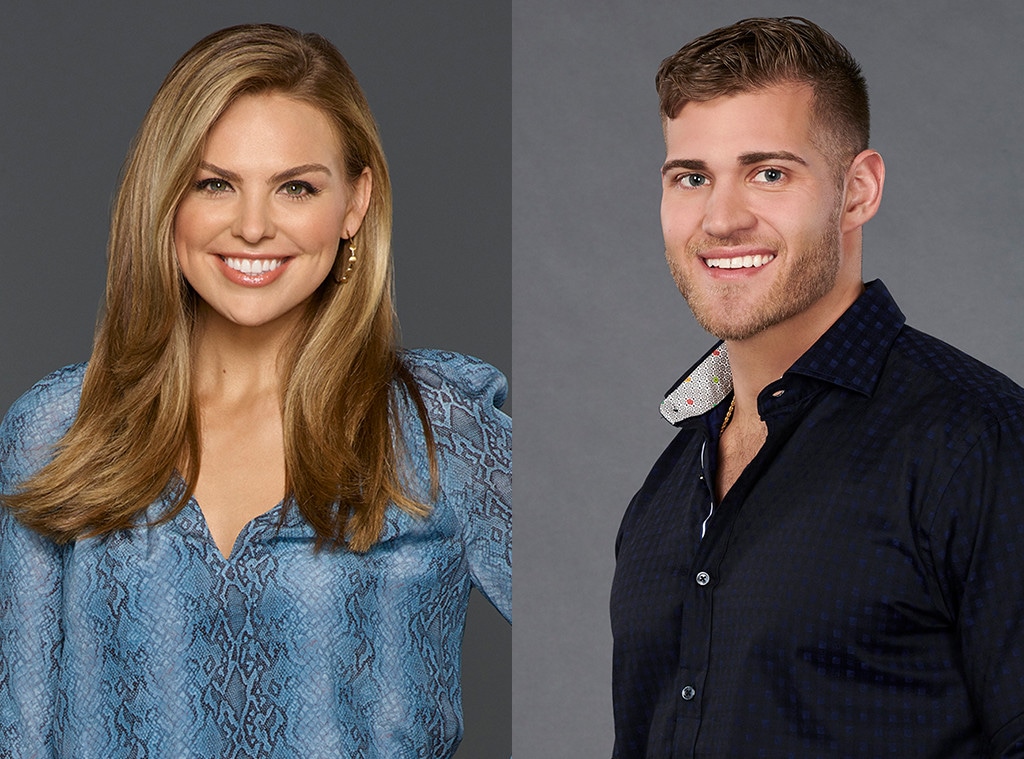 ABC
Luke Parker is speaking out about his now-infamous argument with Hannah Brown on The Bachelorette.
Three months ago, Bachelor Nation watched as Hannah and Luke got into a heated debate about sex during their fantasy suite date. The couple had just sat down for dinner when Luke brought up the topic of sex, telling Hannah, "Sex is an incredible thing, and it's a beautiful thing...only when it's within the guidelines of marriage."
"And thinking about fantasy suites, like I've heard people proclaim their faith, but yet they've said things like, 'I'm excited for fantasy suites, I want to explore this relationship on a sexually intimate level, and that's what I'm looking forward to,' and to me that's like, uh, what, excuse me? There's something I'm missing here," he later added. "Like I don't believe that's something that you should be doing and I just want to make sure you're not going to be sexually intimate with the other relationships here."
Luke then went on to tell Hannah, "I totally have all the trust in the world for you, but at the same time I just want to make sure we're on the same page. Like if you told me you were having sex, or you had sex with one or multiple of these guys, I'd be wanting to go home, 100 percent. But if that's something you're not going through then I'm just going to continue to grow the relationship and move on."
A visibly upset Hannah told Luke, "Umm...sex is a very big deal to me, and I've said like, I've had sex with two people in my life, and it was long relationships I thought were going to be my husband. But like, some of the things that you said, I don't agree with at all. And honestly, I'm like kinda mad, because like, the way that you just said that is like, why do you have the right to do that? Because you're not my husband."
Watch:
Hannah Brown Unbothered By Luke Leaving "Men Tell All"
The conversation, and the seemingly sex-shaming comments, led Hannah to send Luke home after a controversial journey on the show. But now, Luke is opening up about that very conversation on Reality Steve's podcast, published Thursday.
"She told me she shared the same heart and convictions as me and she wanted to abstain from sex before marriage," Luke says on the podcast. "That's why I'm so confused and that's why you see the look on my face when she tells me about the windmill."
Amid the duo's argument, a frustrated Hannah told Luke that she did have sex during one of the fantasy suite dates and that Jesus still loves her.
"From obviously how you feel...me f--king in a windmill, you probably wanna leave," Hannah told Luke.
On the podcast episode, Luke says that even after Hannah told him about the windmill he was still trying to "make things right with her" and trying to "fight for her."
"Which, if I was judging or slut-shaming, I would not be trying to do that at all," Luke says.
Luke also denies that he had an "issue" with Hannah having sex during the fantasy suite dates.
"I didn't have an issue with it towards her," Luke shares. "It was the fact that she told me that was what she didn't want to do."
"On the fantasy suite date dinner night in Greece, she's telling me that she doesn't want to have sex before marriage," Luke claims. "And then she drops all of this on me. And I'm sitting there and I'm like, well alright, if that's something you don't want to do and now you're telling me you've done it...this is the path that now you're on when you told me you wanna be on this path, let's go on this path together, let's make it work, let's figure this thing out. And she's looking at me like, uh-uh, go home."
Luke adds, "So I was just caught off guard."