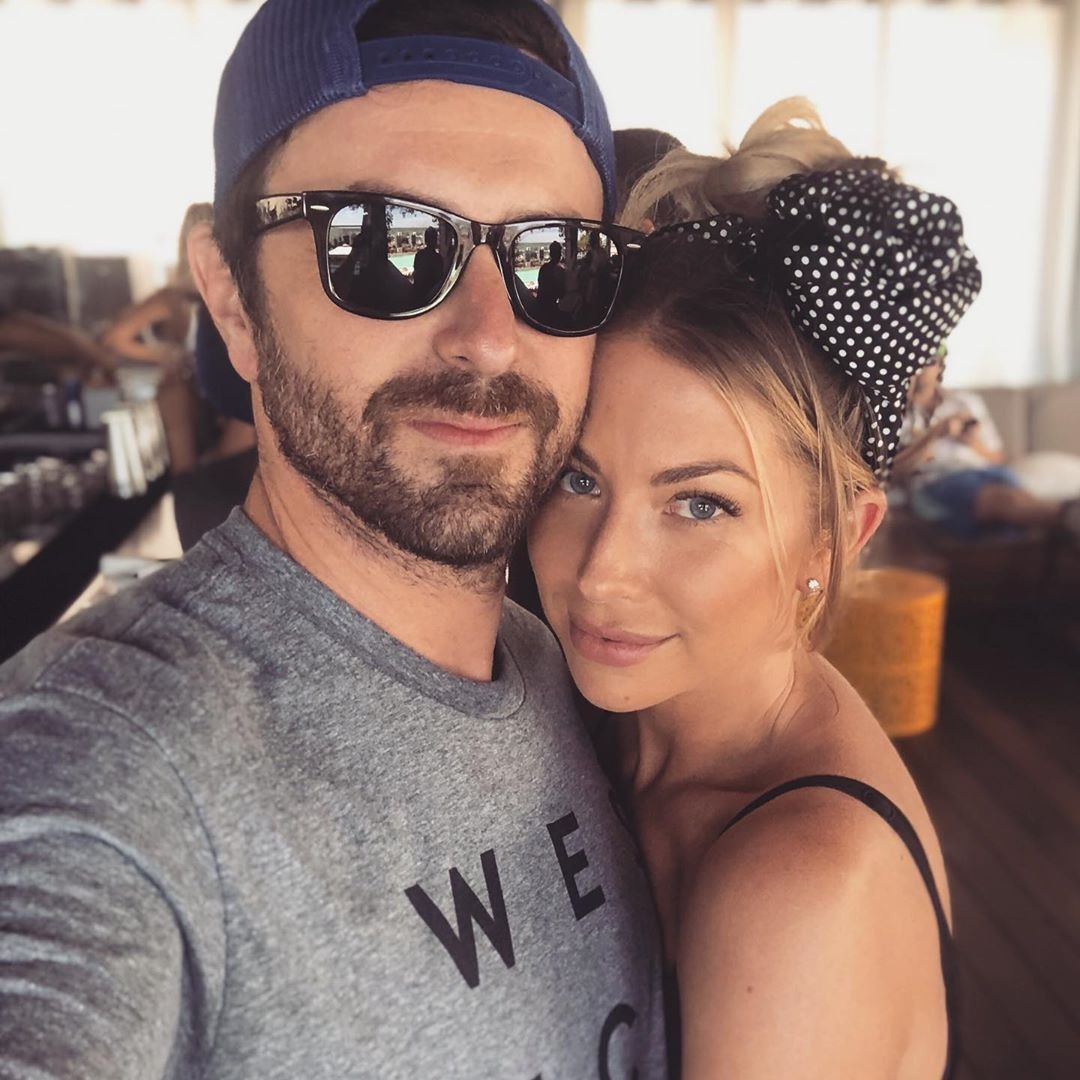 Instagram
Stassi Schroeder is SURving up some realness.
Less than three months after getting engaged to Beau Clark, the Vanderpump Rules star is opening up about how her life has changed since she received a special ring.
"We hook up a lot less because we're so busy," she confessed on her Straight Up with Stassi podcast. "I realize that we're so busy working together because we're doing the podcast tour and planning a wedding and just then in between, still filming Vanderpump Rules and having shoots and things we need to do that I'm like, 'Oh my god. Like, we barely hook up. I'm so sorry.' That's the negative that's come from it."
Stassi continued, "The positive is I feel like there's just an extra layer of safety." Awww!
Back in July, the Bravo star accepted a proposal from her boyfriend inside the Hollywood Forever Cemetery. While Stassi admitted during her podcast that she would like to have a cemetery wedding, "Beau said no so he gave me that as a proposal gift."
And for those wondering if wedding planning is underway, we may have some answers.
In her latest podcast with guest Lo French, the New York Times best-selling author revealed that she is taking this opportunity to "cut the fat out of my life."
"I'm sorry but this day isn't about anyone else but me and Beau and if someone questions why they aren't invited to something, I'm just sorry. It is what it is," she explained. "I'm really going to have the thickest skin because I'm not going to be at any of my wedding events feeling uncomfortable with someone or feeling any sort of tension. I don't want any of that."
Stassi continued, "If I haven't gone to lunch with you or you haven't been a part of my life in a serious way for the last six months or a year, you kind of don't deserve a part of the biggest moment. Sorry. Sometimes you just have to say tough s--t. It also helps that Beau and I are paying for it ourselves so we're not going to have our family members try and be all up in our business."
And while friendship dynamics may be changing, Stassi is choosing to focus on all the positive in her life especially Beau.
"Yes, I'm 100% that bride who can't stop posting," she recently shared on Instagram with photos from her engagement shoot. And that's why we love you Stassi!